Rosacea

Concern
Rosacea is an enlargement of blood vessels under the epidermis which causes inflammation of the forehead, cheeks, nose, and chin. If not treated, conditions like rosacea can develop from slight flushing and redness, to the appearance of small blood vessels, all the way to lumpy, mottled skin. 
Lifestyle changes such as avoiding the sun, reducing stress and limiting spicy foods can help in the fight against a bright red complexion, red blotches, and an uneven skin tone. Many topical skin care products will also calm, sooth, and treat the inflammation and redness associated with rosacea.
At ICLS, treatment of rosacea and redness concerns involves the Excel V or Genesis lasers. Each of our lasers are precise enough to affect the right kinds of tissue at the right depths in order to provide high levels of safety for the patient.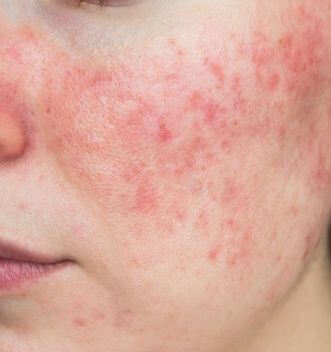 Frequently Asked Questions
What is the main cause of rosacea?

How do I know if I have rosacea?