Skin Tightening (Surgical)

Surgical Procedure
A cosmetic procedure such as surgery is a big decision. Our surgeons have one goal in mind: to ensure you look and feel your absolute best. To do that, they often rely on technologies such as radio frequency and ultrasound heat energy to achieve the best possible results for our patients. These technologies include Renuvion/J Plasma/Facetite/Bodytite/Thermitight. These state-of-the-art tools are often used alongside surgery to heat and tighten the skin, gently lifting the deep layers of skin and resulting in a tighter, firmer result.
Our unique skin tightening with radiofrequency is used to boost collagen and lift on the neck, breasts, arms, abdomen, thighs and knees. We often use these as a standalone procedure on the submental area done under local anesthesia. When used in tandem with a liposuction procedure, surgical skin tightening can greatly reduce the need for skin excision and resulting scarring.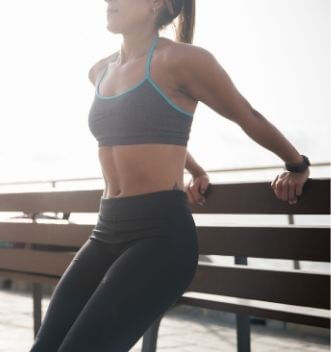 Before and After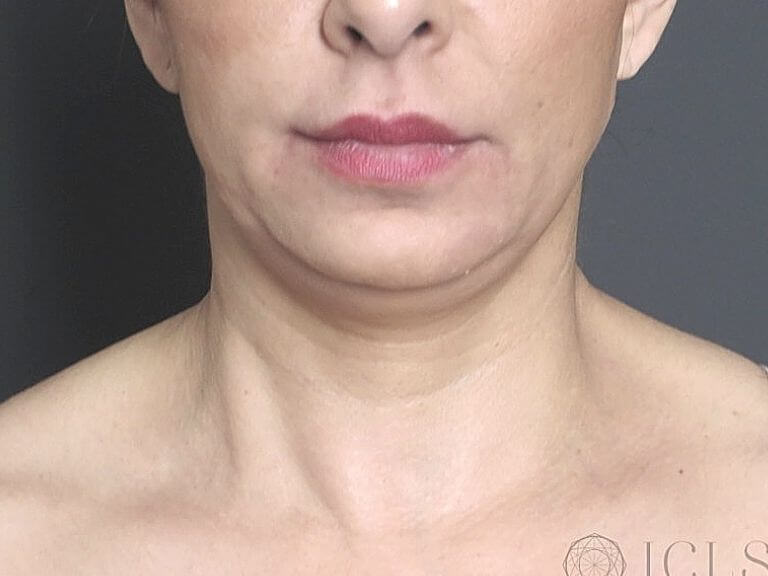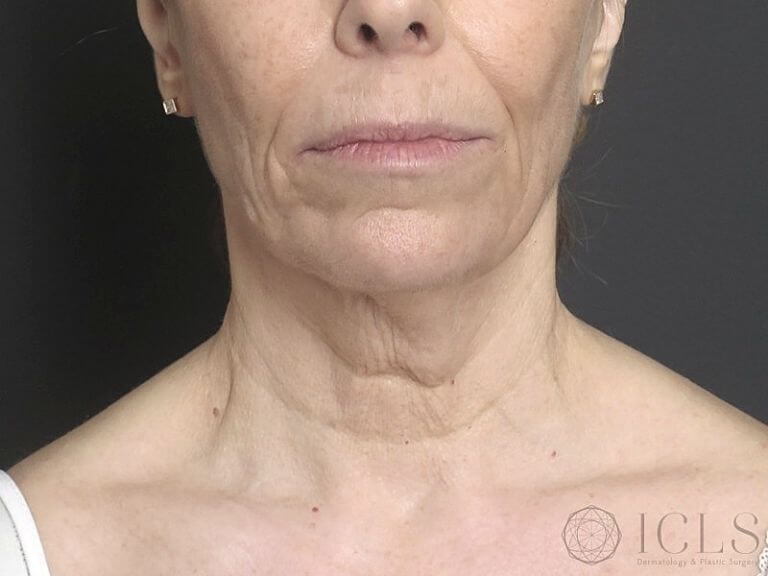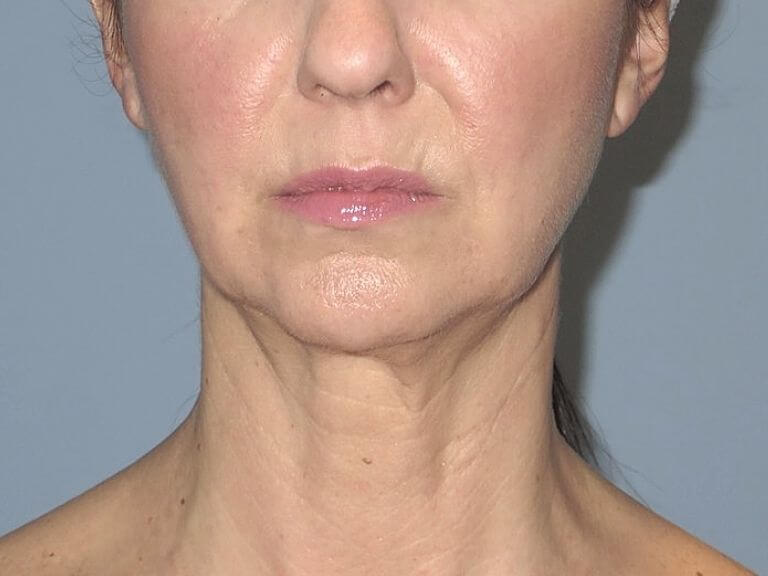 Photos are for educational purposes only.
Frequently Asked Questions
How much is a skin tightening procedure?

The cost for radiofrequency skin tightening ranges from approximately $6,000 – $11,800 plus HST depending on the complexity and area(s) being treated. Contact us for more information.
Aftercare and Recovery
After treatment, the area is cleaned and a compression garment may be applied. This should be worn as much as possible for the first week and then nightly for three weeks. An ice pack may be provided to help cool the area down post treatment if needed. Strenuous exercise should be avoided for 1-2 weeks in order to avoid excess swelling.
Our Specialists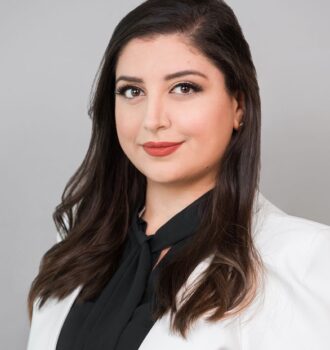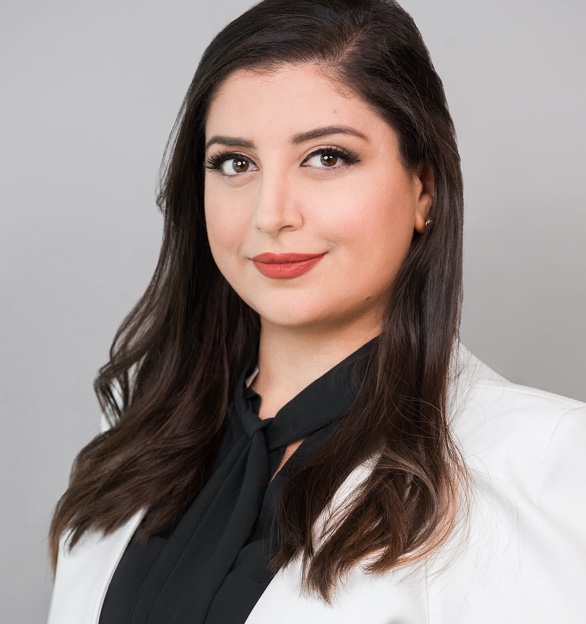 Dr. Maryam Zamani
Aesthetic plastic surgeon Dr. Maryam Zamani offers a wide variety of surgical and non-surgical treatment options to address all areas of the body.
Dr. Zamani's Profile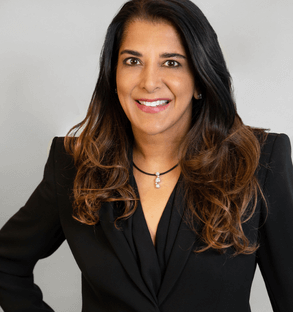 Dr. Julie Khanna
Our internationally-renowned plastic surgeon is considered a leader in breast reshaping, body contouring and facial anti-aging procedures. Combining well-honed surgical skill with a commitment to ethical care, Dr. Julie Khanna looks beyond the procedure to the patient as a whole, from inner self to outer beauty.
Dr. Khanna's Profile