Skin Resurfacing (Surgical)

Surgical Procedure
Facial skin resurfacing uses a laser or radiofrequency technology to smooth down the wrinkles and fine lines of the face. The added advantage of these technologies is they create new collagen to form in your skin leaving the texture and tone of the skin improved, as well as reducing the signs of facial aging. Acne scarring has shown great improvements with these treatments as well in order to make the scars shallower and the skin tighter therefore improving the appearance of the skin overall.
Technology like the Erbium laser eliminates the top several layers of sun damaged and aged skin, and creates skin tightening underneath. This laser treatment will heal within approximately one week and will leave your skin pink, feeling much softer. Fine lines will be greatly improved but deeper lines will be improved approximately 25%. At these deeper levels, the skin resurfacing is done by our surgeon in the office Operating Room under General Anaesthesia or with IV sedation and local freezing. The procedure takes approximately 1 hour.
Radiofrequency resurfacing uses helium gas and radiofrequency waves to smooth out the surface of the skin. This technology can achieve a much greater improvement of approximately 50-60%. It is especially excellent for deep lip lines and mid cheek deep lines. Patients also often note a significant amount of skin tightening around the eyes and even in the jowl area.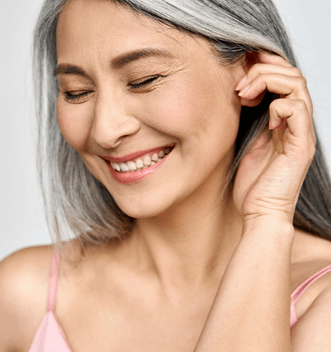 Before and After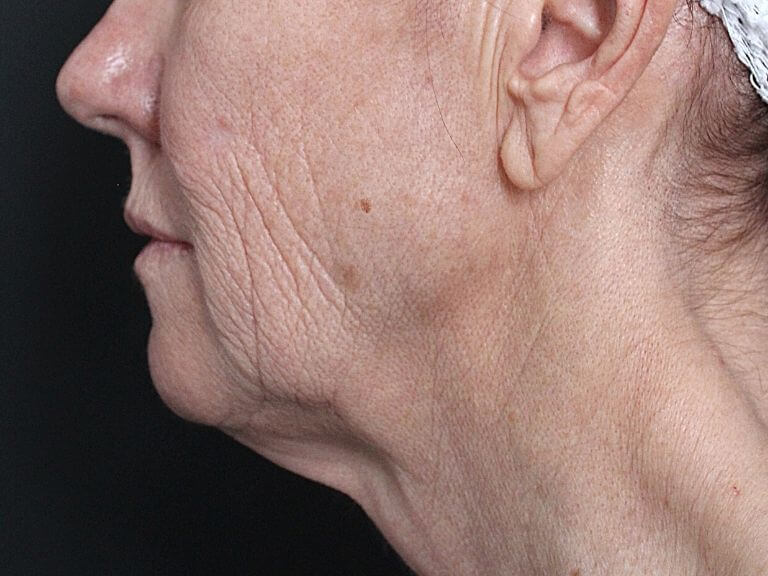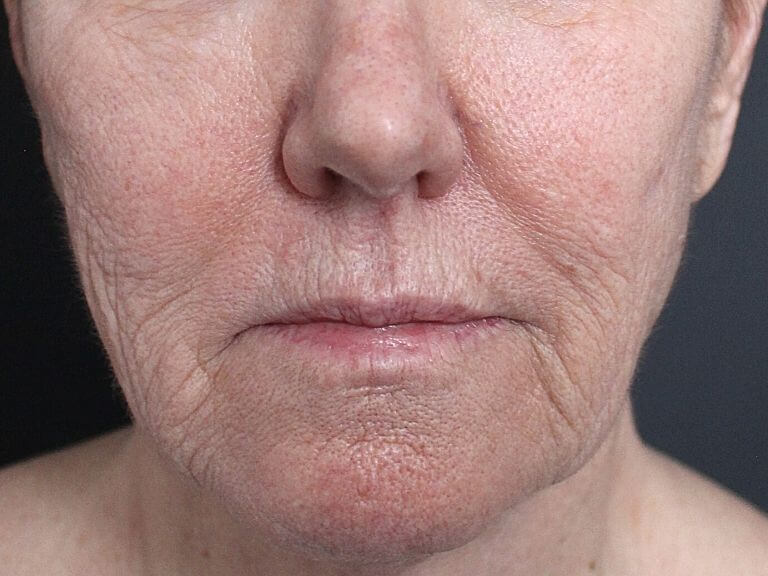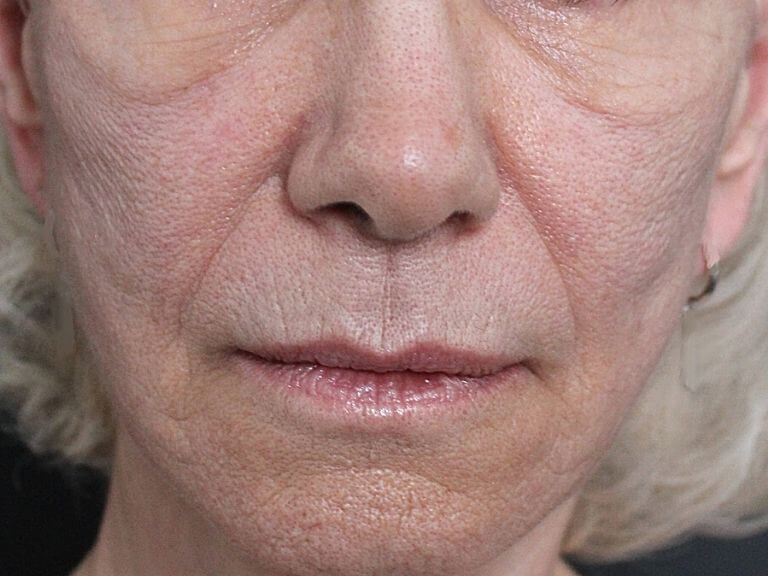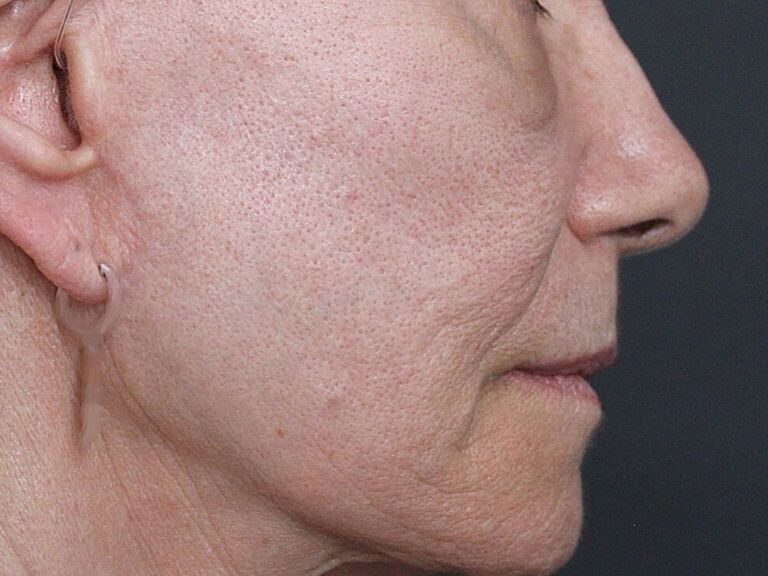 Photos are for educational purposes only.
Aftercare & Recovery
Recovery time can be up to 2-3 weeks with prolonged redness that can last for several months depending how much redness you have in your skin. It is very important that patients avoid sun exposure and always wear sun protection following laser resurfacing. This will protect the new skin that has formed. The new skin is photosensitive and is more susceptible to pigment changes until it has completely healed. Sun protection is also strongly recommended to preserve the longevity of this treatment.
Our Specialist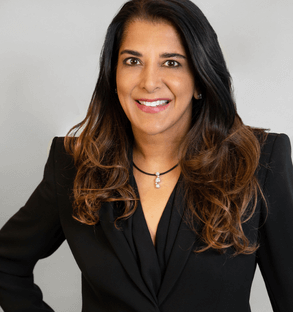 Dr. Julie Khanna
Our internationally-renowned plastic surgeon is considered a leader in breast reshaping, body contouring and facial anti-aging procedures. Combining well-honed surgical skill with a commitment to ethical care, Dr. Julie Khanna looks beyond the procedure to the patient as a whole, from inner self to outer beauty.
Dr. Khanna's Profile