Dermatologist
Meet Dr. Sheetal Sapra

Dr. Sheetal Sapra is not only a leader in the field of dermatology; he is also a pioneer of new technologies aimed at improving the lives and looks of patients. His commitment to finding the best ways to restore vibrant, youthful appearance is unequalled and has made him a part of the vanguard of modern dermatological methods, including the latest laser technologies.

A respected authority in his field, Dr. Sapra is an advisor and educator for different types of laser systems, and a spokesperson and instructor for various products.
I am constantly seeking out newer, safer ways of helping my patients. That means keeping up with the latest technologies and keeping in touch with my patients' needs.
Dr. Sapra, along with Director of Plastic Surgery and wife Dr. Khanna, co-founded ICLS as the Institute of Cosmetic and Laser Surgery in 1995. As Director of Dermatology and founder of the Centre for Clinical Trials at ICLS, Dr. Sapra and his team conduct both original research and clinical trials alongside the pharmaceutical industry with the goal of bringing new treatment options to patients.

Dr. Sapra completed his undergraduate and medical training at the University of British Columbia, and received his training in dermatology at the University of Ottawa and Dalhousie University. He is a Fellow of the Royal College of Physicians of Canada, Fellow of the American Academy of Dermatology, and a Diplomate of the American Board of Dermatology.

He is a member of the Canadian Dermatology Association, the Canadian Laser Aesthetics Surgery Society, American Society of Dermatological Surgery, the International Society of Dermatological Surgery, the American Society for Laser Medicine and Surgery, the American Contact Dermatitis Society, the Toronto Dermatological Society and the Ottawa Dermatological Society. Prior to opening his private practice, he was an Assistant Professor at Queen's University.
His research and work advancing dermatological treatments have been published often.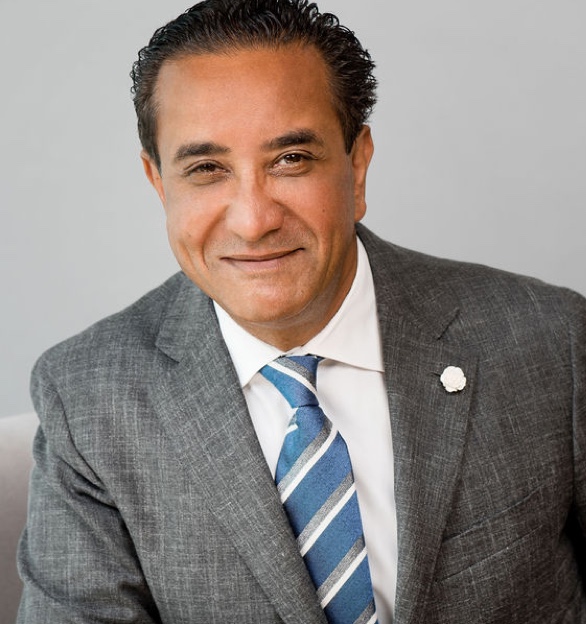 Patient Reviews
I have been struggling with acne and hyperpigmentation for 10+ years and have been to numerous dermatologists with little to no positive results. Dr. Sapra's multi-pronged plan has been a pain-free, easy-to-follow and highly effective treatment especially for someone like me with south asian tan skin that is easily prone to dark spots. ICLS is a team of professionals who actively listen to patients and address concerns and complaints and I absolutely cannot recommend them enough!
I really enjoyed the health care professionals I worked with throughout my Accutane journey. In particular, two nurses stand out to me – Jami and Lorraine. I cannot thank them enough for their kindness, support, and compassion! I would highly recommend going here, especially if you are coping with chronic, severe acne. I look forward to getting my acne scar treatment with them too!
About a year ago I had an appointment with Dr. Sapra for a mole removal. Upon walking into the clinic staff were warm and welcoming. Dr. Sapra and his nurse were very kind and gentle. They explained everything, discussed my options and gladly answered all my questions. Together they made the procedure quick and painless. It healed beautifully and I am so happy with the result. I would absolutely recommend ICLS!
I have been getting my Botox with Cher at ICLS for years! I have also been pleased with facial skin products I have purchased and used. I highly recommend the clinic to anyone looking for an honest, professional, pleasant clinic and one that guarantees fabulous results! The staff is always welcoming and helpful. Their hours of operation are flexible and it offers many services in spa, dermatology and surgery.