Breast Lift (Mastopexy)

Surgical Procedure
While all breasts have a natural degree of "drooping" (or ptosis) to them, sometimes the effects of gravity bring about unfavourable changes in breast appearance. Breasts can become longer and flatter in contour, gradually losing the round, pert shape that most women prefer. Additionally, sometimes breast sagging becomes so pronounced that the nipples begin to point downwards rather than upwards or straight ahead.
A breast lift or "mastopexy" can address asymmetry or sagging breasts as a result of pregnancy, weight fluctuations or age. This procedure is often combined with our unique Scarless Skin Tightening to improve the remaining breast tissue while reducing skin excision and scarring. During breast lift surgery, the nipple can be moved upward so that it sits higher on the breast. At the same time, the surgeon can address the size of areola, remove loose skin from the breast and lift the underlying breast tissue. 
Breast augmentation is used to make the breasts fuller and rounder, increasing the size of the breasts by one or more cup sizes. It is not uncommon for someone to have both a breast augmentation and a lift at the same time. Fat grafting or fat transfer may also accompany one or more breast procedures.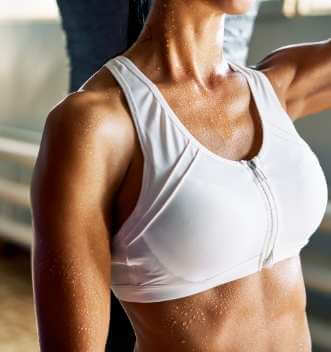 Before and After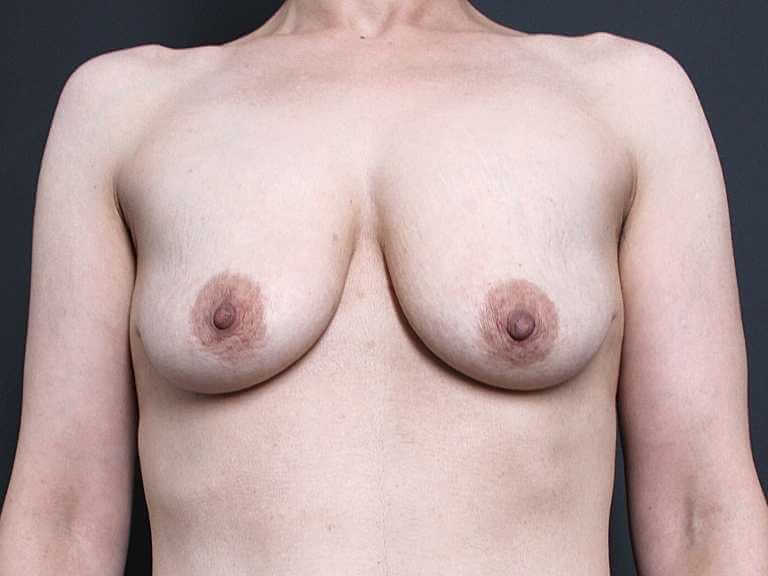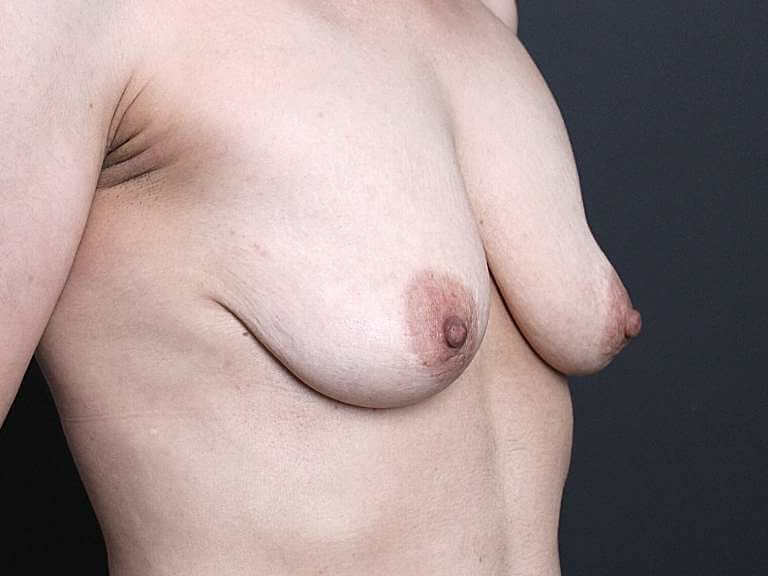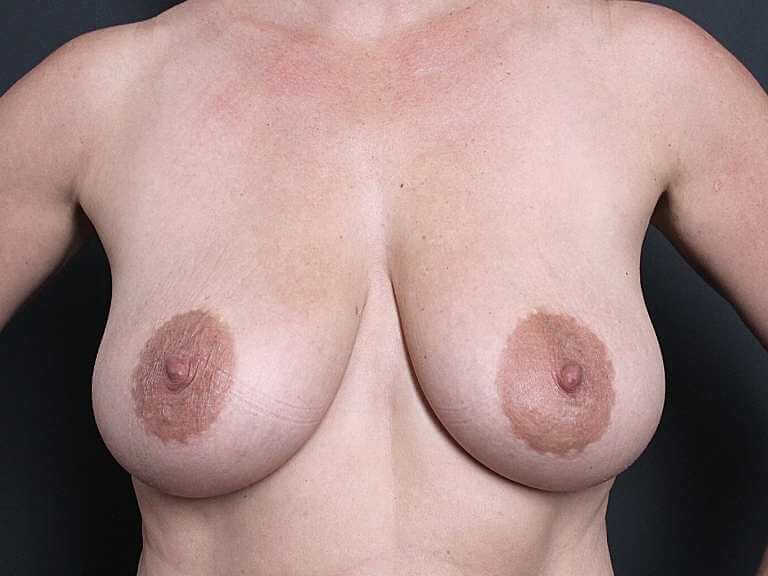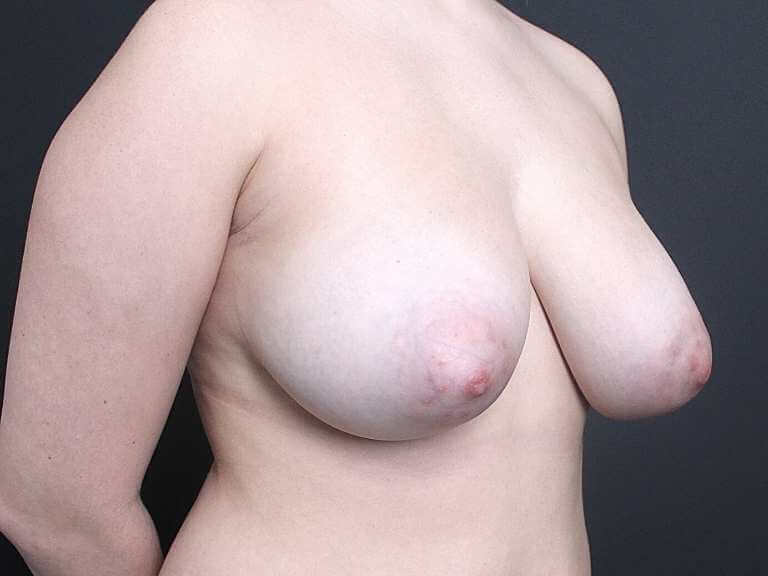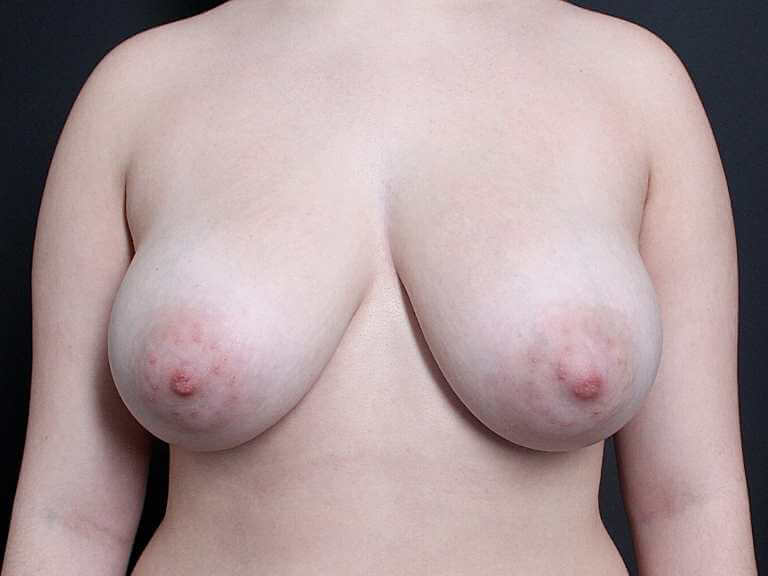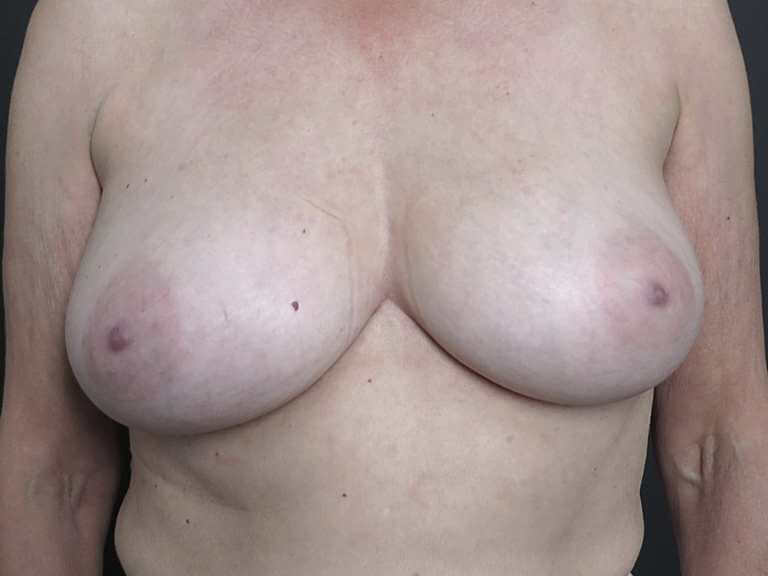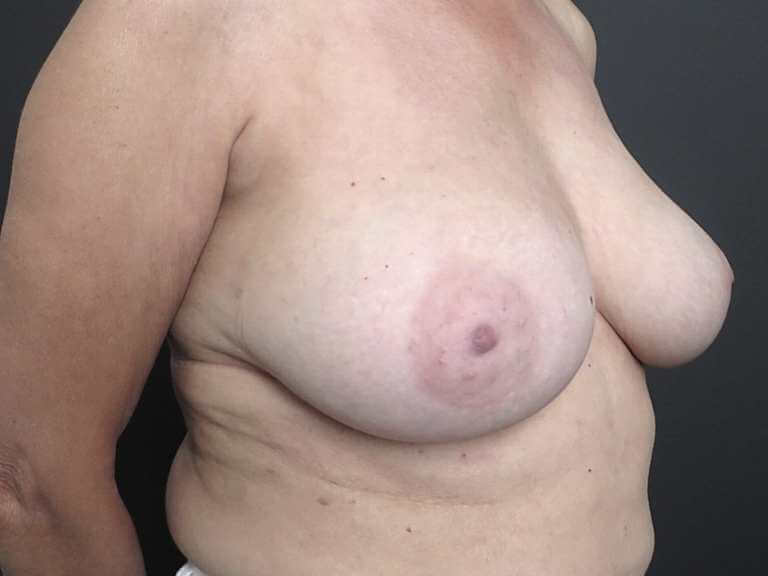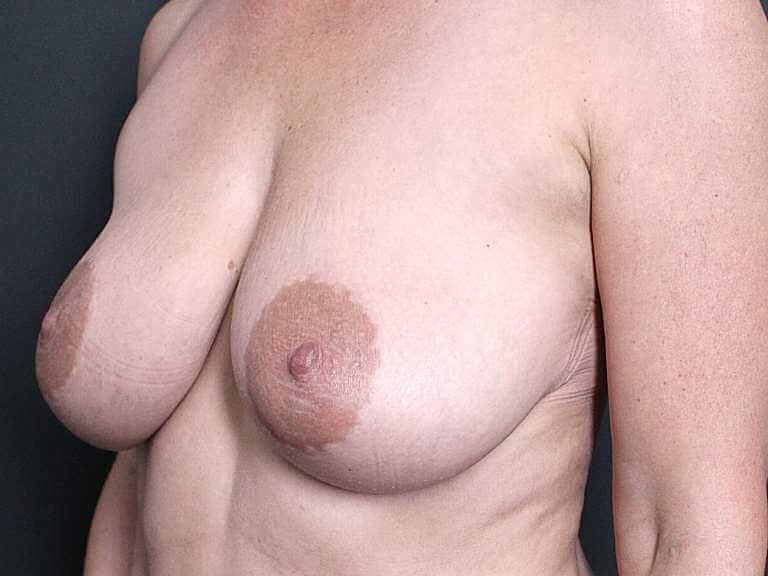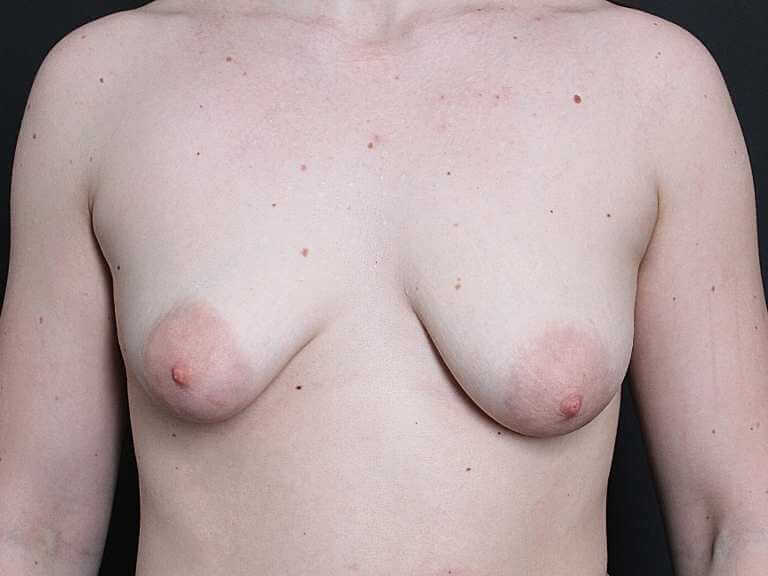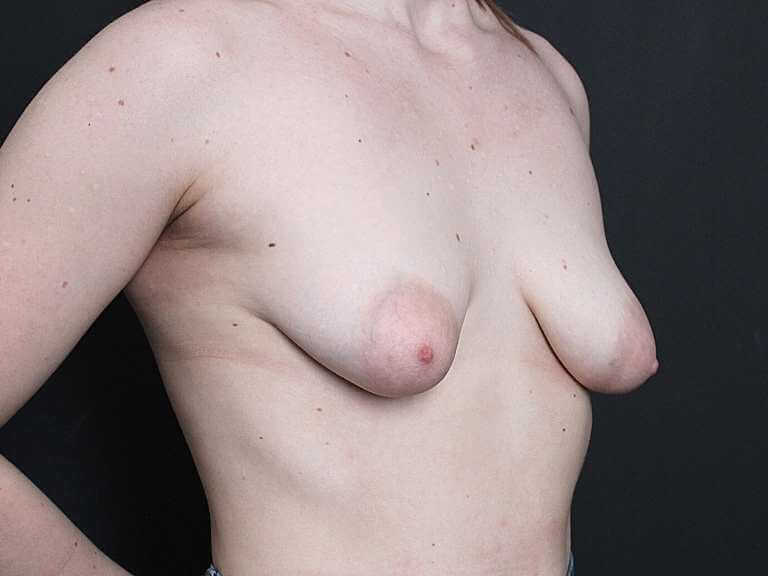 This gallery contains mature subject matter.
Do you wish to continue?
Photos are for educational purposes only.
Frequently Asked Questions
How long does a breast lift last?

Patients should be aware that mastopexy will give you a lift and added firmness for quite a few years; however this will not last forever. The effects of time will again, take their toll. Pregnancy, aging, and fluctuations in weight can also cause the skin to become lax again. Patients who have had an implant along with the mastopexy may have a longer lasting result.

What can I expect with a breast lift surgery?

Mastopexy surgery is performed under a general anaesthetic, and can take approximately 1-2 hours to perform. There are three different types of incisions that are made depending on the severity of the breast laxity. After measurements are taken our surgeons will discuss the variables that can affect which technique will be performed. Some of these variables are the size and shape of the breast, the condition of the skin, age, and if an implant is being inserted during surgery. 

What kind of incisions should I expect with a breast lift?

The first is a minor incision around the areola only; this is known as a benelli incision. The excess tissue is removed, and in some cases the nipple can also be reduced. The skin is then drawn together and closed. The idea is similar to a draw string.

The second is a lollipop incision. The incision is made around the areola and down the front of the breast, in one line, to the inframammary crease. Again, the excess tissue is removed, and the nipple can also be reduced at this time if need be. The incision is then closed. This scarring will be in the form of a lollipop outline. Approximately 90% of patients will require this technique.

The third is a full mastopexy. This technique involves an incision similar to the lollipop, but an additional incision is made along the bottom of the breast, from right to left slightly above the crease of the breast. This incision looks similar to an anchor. This technique is usually used on a patient who has very ptotic or sagging breasts. There tends to be more tissue to remove in this case.

How much does breast lift surgery cost?

Pricing for a breast lift or mastopexy surgery begins at $12,300. For more information on pricing and our approach to breast surgery, contact a patient coordinator.
Aftercare and Recovery
The recovery for mastopexy is between 4-6 weeks. Following surgery patients will have gauze dressings, and must wear a surgical bra. The breasts will be swollen, and bruised. Any discomfort can be controlled with pain medications prescribed by the surgeon. The sutures used are dissolvable and therefore do not have to be removed, though they may be trimmed in the days after surgery if necessary. No heavy lifting or strenuous activities are allowed for 4-6 weeks.
Our Specialists
Our plastic surgeons specialize in all forms of breast reshaping. ICLS is a private facility which is fully accredited with the College of Physicians and Surgeons. Our clinic meets and, in many aspects exceeds, the same standards of safety and patient care as those required in a hospital.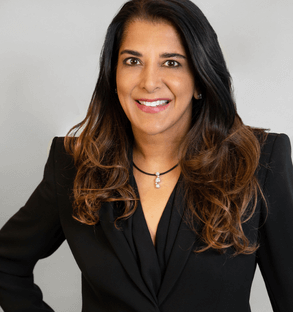 Dr. Julie Khanna
Our internationally-renowned plastic surgeon is considered a leader in breast reshaping, body contouring and facial anti-aging procedures. Combining well-honed surgical skill with a commitment to ethical care, Dr. Julie Khanna looks beyond the procedure to the patient as a whole, from inner self to outer beauty.
Dr. Khanna's Profile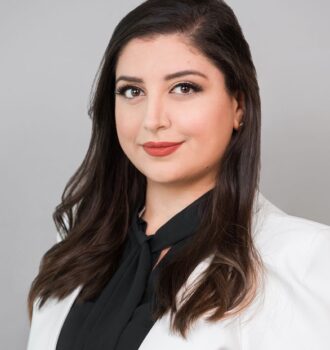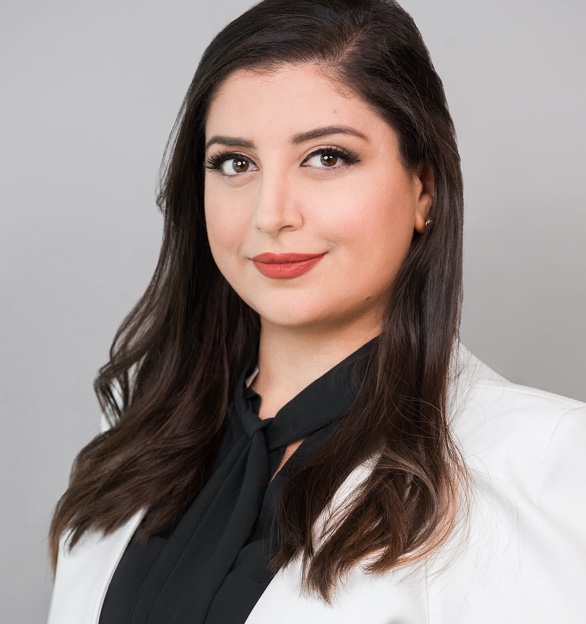 Dr. Maryam Zamani
Aesthetic plastic surgeon Dr. Maryam Zamani offers a wide variety of surgical and non-surgical treatment options to address all areas of the body.
Dr. Zamani's Profile