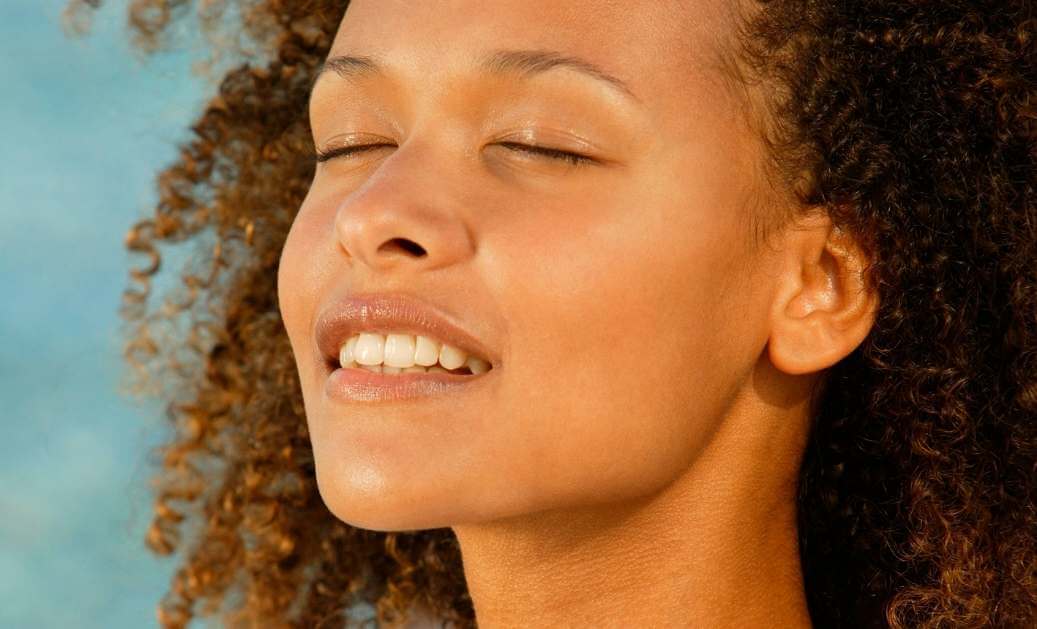 Even with a strict diet and rigorous exercise routine, you might still struggle with the "double chin". This can be caused by aging, weight fluctuations, or simply genetics. For many it can be frustrating, while for some can even cause feelings of insecurity and lack of confidence.
While options like liposuction and necklift surgery have been the go-to procedures for eliminating a double chin in the past, not everyone is a candidate for surgical interventions nor feel comfortable with surgical procedures. Fortunately for those of you who feel that way, with Ultherapy, you won't have to.
Ultherapy is a cutting-edge procedure that tightens the skin without surgery, needles, or downtime. This non-surgical procedure not only tightens the skin, but it actually lifts it as well. To learn if this treatment is right for you, read on to discover the benefits of Ultherapy and how it can effectively eliminate a double chin.
How Ultherapy Works
Ultherapy targets the deeper layers of the tissue by using ultrasound technology. During treatment, the device gently delivers a controlled injury to the area, which stimulates the production of collagen. Healthy collagen is necessary for smooth, tight skin. This important protein is abundant when we're young, but as we age, collagen declines, leading to a lack of skin elasticity.
Ultherapy works with your body to harness its own skin-building properties. After an Ultherapy session, the treated area will undergo progressive rejuvenation as healthy collagen is stimulated.  This means that patients will notice initial effects, but significant results will be seen over the course of the following months.
Benefits of Ultherapy for double chin treatment include the following:
Produces an ideal neck silhouette
No surgery or needles required
Minimal to no downtime
Can rejuvenate the face, neck, and chest.
Ultrasound imaging allows for a precise, effective treatment
What to Expect During Your Treatment
First, ultrasound gel will be applied to the area, and then the applicator is held against the skin. Once the treatment area is confirmed through the ultrasound imaging, you will feel a mild electrical pricking sensation as the ultrasound energy is delivered to the deeper tissue layers.
The entire process usually takes anywhere from 30 minutes to an hour to complete depending on the treatment area and patients are able to resume their normal daily activities post. Some patients experience slight redness after treatment or minor welts which resolve quickly when the procedure is completed. Patients who are a little more sensitive may experience some bruises or swelling.
Is Ultherapy Right for You?
Perhaps you've developed unwanted fullness under the chin due to aging or weight fluctuations, or maybe you've always had a bit of skin laxity on the neck and chin area. In either case, you may be an excellent candidate for Ultherapy.
Good candidates for this procedure include healthy men and women who have the following:
Mild skin laxity of the neck, creating the appearance of a double chin
Loss of jawline definition
Fine lines and wrinkles on the neck or chest.
Ulthera is best for individuals who feel their skin is loosening and lacking its elasticity.
If your double chin is mostly caused by excess fat, then a different technique might be more appropriate. People with excess fat under the chin often experience great results with procedures like chin liposuction, which effectively removes localized fat deposits. For optimal rejuvenation, patients with more advanced aging combine their chin liposuction with a necklift.
Sounds Good? Take the Next Step!
If you're interested in undergoing an Ultherapy treatment, the next step is scheduling a consultation. This personal meeting with a Physician and Laser Specialist will allow you to have any questions or concerns addressed in detail and to determine if you are an appropriate candidate for Ulthera. Depending on the extent of skin laxity and your ultimate cosmetic goals, you will be provided with a customized treatment plan unique to you.
If your double chin is caused by excess fat and cannot be addressed with Ultherapy, there are still plenty of options for you to choose from. At your consultation, you will be recommended the procedure (or combination of treatments) that would best meet your cosmetic goals.
If you'd like to take the next step, contact ICLS today to set up your personal consultation for Ultherapy in Oakville. The expert team at ICLS offers customized cosmetic procedures to help you look and feel your best.