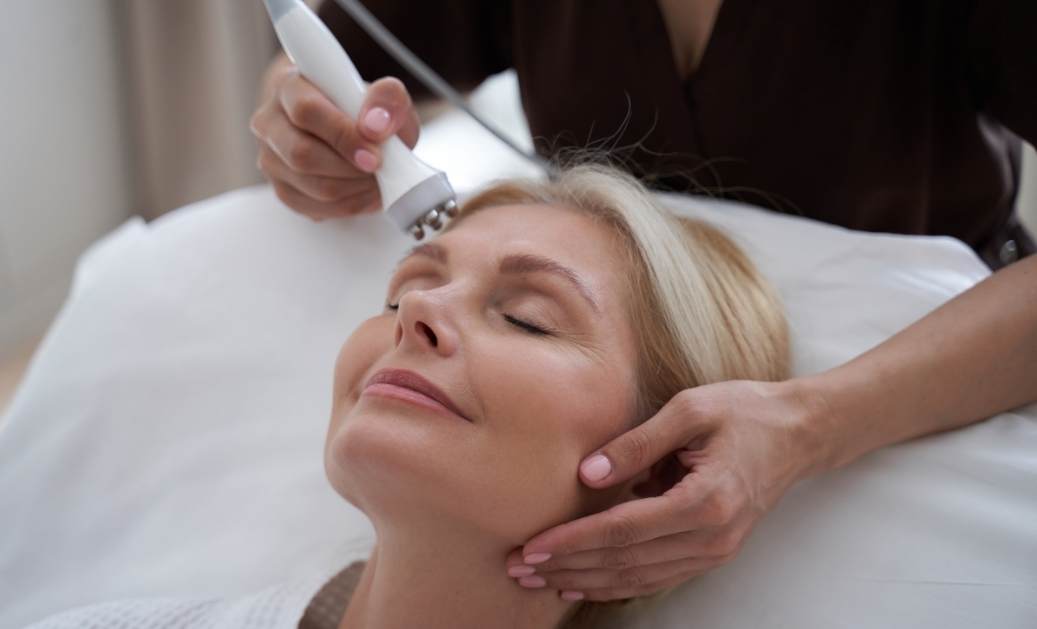 Even if your facelift was completed with the least invasive techniques, undergoing this form of cosmetic surgery is in many ways an investment that deserves to be enjoyed well into the future. Over time, it's not uncommon for patients who've undergone the procedure to begin noticing new lines and sagging start to appear across their face. Instead of panicking that you'll have to go through another facelift treatment, consider these complementary procedures.
Botox and wrinkle reducing injections
There are two main culprits behind wrinkle development: diminishing facial volume, which causes sagging; and weakening muscles. Traditionally, surgical facelifts focus on the middle and lower part of the face. While this can be great for addressing sagging to create the appearance of more volume and smooth skin, it doesn't do much to wrinkles caused by weakening muscles. Complementing your facelift treatment with subsequent injectables like Botox or Dysport gives patients a non-invasive option for smoothing skin across the face.
Laser rejuvenation
After facelifts, some patients may find that while skin texture has improved, uneven skin tone remains an issue. Rather than trying to cover it up and hide it, many of our patients at ICLS choose to include laser facial rejuvenation into their overarching facelift treatment plan. While facelifts tight skin and remove sags, laser restoration or resurfacing treatments are especially useful in targeting hyperpigmentation, chronic redness and other forms of uneven tone.
Liquid facelift
While facelifts offer long-term treatment results, symptoms of aging will continue. For patients looking at extending the longevity of their facelift without having to go through the rigors of surgery, liquid facelifts are an excellent, successful solution. This form of rejuvenation uses dermal fillers to help re-contour facial features and add volume to areas where aging is especially noticeable. As this alternative is completely non-surgical, the treatment is a great option for women and men who underwent facelift surgery decades ago but want to touch up their results.
Fat transfer
Looking for a more permanent approach to enhancing facial volume? Fat transfers to the lips, cheeks, and hollows below the eyes have quickly become among a top treatment option for patients looking to target two areas at once. Similar to liposuction, the fat transfer takes unwanted fat cells from one part of the body, refined them then reinjects them into areas that have lost volume. Unlike dermal fillers, fat cells are difficult to eliminate unless physically removed. As a result, the treatment is an excellent option for a patient who prefers a long-term solution
Get Started at ICLS
At ICLS, our goal is to help patients achieve their long-term cosmetic goals and keep them. Learn how to complementary non-surgical treatments can extend the results of your facelift by calling our board-certified specialists today and scheduling a consultation. Together, we'll create a holistic treatment strategy that proactively addresses concerns before they have a chance to compromise your appearance. Call (905) 842-2262 to get started today.