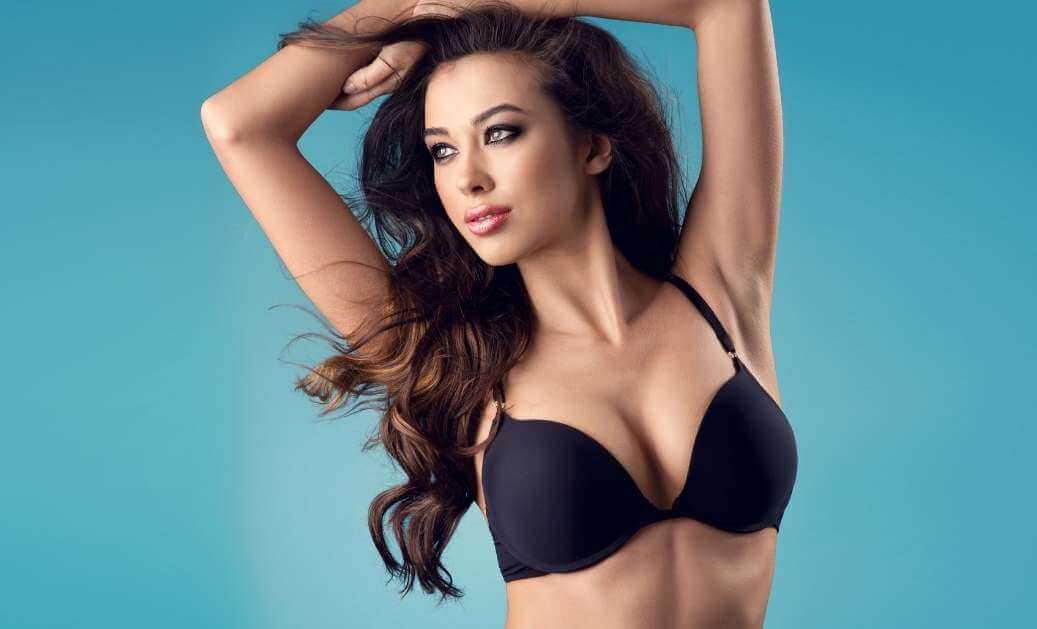 The breast implant decision is highly personal and often the result of lengthy deliberation by patients who've weighed the pros and cons of the procedure. The choice to have implants removed, or explanted, is a similarly extensive decision that is often long in the making. These women have often enjoyed their implants for many years but now find that they no longer fit with their desired lifestyle or appearance.
In the past, removing breast implants often meant a lifetime with deflated breasts, but today's woman has a plethora of options to ensure they retain natural-looking curves, even after implant removal. One such procedure that has shown tremendous success is the dual combination treatment of implant removal with simultaneous fat transfer. In Oakville, our plastic surgeon has helped many patients enhance their features after implant removal through this procedure.
This guide was created to provide you with a better understanding of this procedure and it's potential to improve patient self-confidence. Losing your implants doesn't mean you can't have full and beautiful breasts. To learn more, call our experts at (905) 842-3625.
What is Fat Transfer?
Fat transfer is commonly used in aesthetic medicine. Have you heard of the Brazilian butt lift?  It is actually a fat transfer procedure. During a BBL, excess fat cells are removed via liposuction from one area of the body and injected into the buttocks. This creates natural-looking curves and provides additional volume to the buttocks while eliminating the risk of rejection or noticeable implants.
Fat transfer isn't new, but its use in the breasts is. The concept has recently gained renewed popularity in its application to the breasts. Similar to other fat transfers, this procedure is a plastic surgery that takes a person's fat cells from one area of the body to another. In this instance, the harvested fat cells are injected into the breasts following breast implant removal.
There are a few advantages that come with this approach. Following implant removal, fat transfer can be used to re-contour empty breast pockets and ensure the transition from implants is discreet. Additionally, fat cells may offer more longevity than implants. Unlike other cells within the body, fat cells shrink and expand but are never eliminated (unless through surgery). Women that opt for simultaneous fat transfer can enjoy new volume created by their fat transfer for a lifetime. Plus, since it is your own cells, there is no risk of rejection and no need for implants.
Who is a Candidate for Implant Removal with Simultaneous Fat Transfer?
Are you wanting to remove your breast implants, but don't want to lose significant breast volume? Some of the patients who've benefited most from this procedure include:
Women who are removing breast implants and were unsatisfied with their natural breast size
Women who've experienced breast implant illness or complications
Women who've had implants removed due to capsular contracture
Women who've had implants removed because of leaks or ruptures
Women who are tired of traditional implants
While simultaneous fat transfer following breast implant removal can be a great solution for many, its important to remember that the procedure will not yield the same volume as new implants. Furthermore, it can take several rounds of treatment to achieve the desired results.
This procedure offers a moderate breast size increase, but if you have large implants, you may require multiple treatments or a breast lift procedure.
Get a Personalized Recommendation from Toronto Plastic Surgeons
To learn more about how this procedure can help you transform your figure without skipping a beat, contact the specialists at ICLS. Our experts will guide you through a personalized treatment strategy and help you find the perfect post-implant solution. Call today to schedule your consultation!