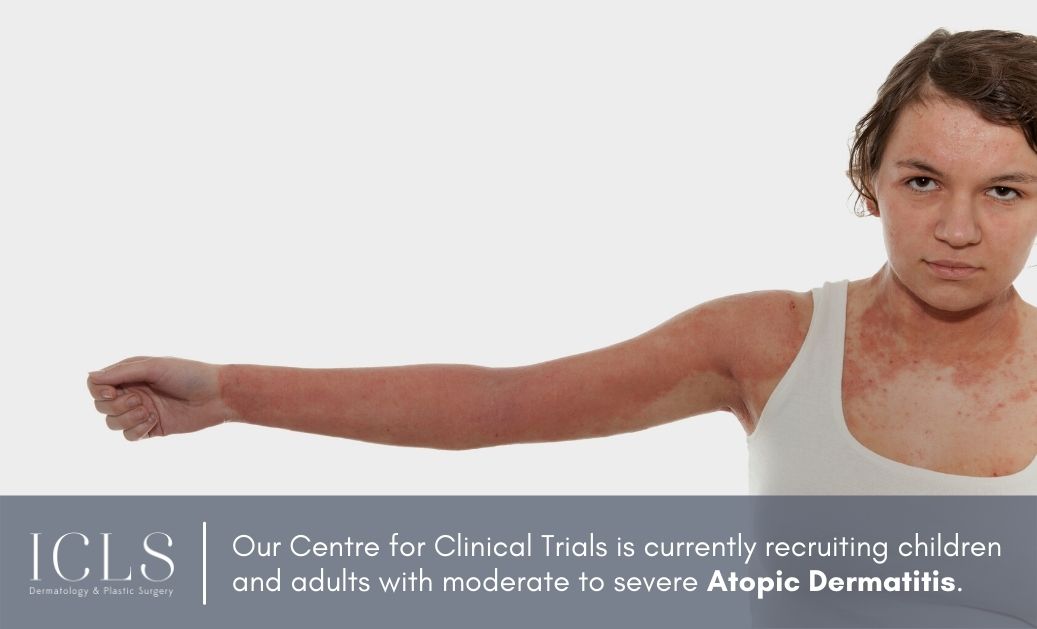 ICLS is bustling these days with research studies that explore new treatment methods for skin conditions such as eczema, acne and psoriasis.
Our eczema trials – including a topical cream study- are open to children and adults ages 2-75 with moderate to severe conditions. Eczema or Atopic Dermatitis is a group of conditions that cause inflammation of the skin. Typically, eczema causes skin to become itchy, red, and dry — even cracked and flaking. Eczema flare-ups can appear on any part of the body seemingly as a result of stress, weather or seasonal changes. It is a chronic problem for many people.
Did you know our Clinical Trials department is led by Dr. Sapra and Dr. Khanna, which means research patients receive the same get exceptional care we strive to give everyone. Patients in clinical trials can play a more active role in their own health care, gain access to new treatment methods before they are widely available, and help others by contributing to medical research.
Here's what one patient had to say recently:
"I have been seeing Dr. Sapra for a clinical trial at ICLS for about three months now for my severe Atopic Dermatitis. Dr. Sapra is always on time and has extensive knowledge of skin issues. Dr. Sapra and the staff are highly professional and very approachable. I feel so grateful to have had this experience and to receive this type of care. I would highly recommend Dr. Sapra and his team at ICLS."
It's easy to find out if you're a candidate. Head to our Clinical Trials website (skintrials.ca) to add your name to our prospective patient list. One of our Clinical Trials team members will follow up with more information on the trial your interested in!
Have questions about how research trials work? Find answers with our Frequently Asked Questions.