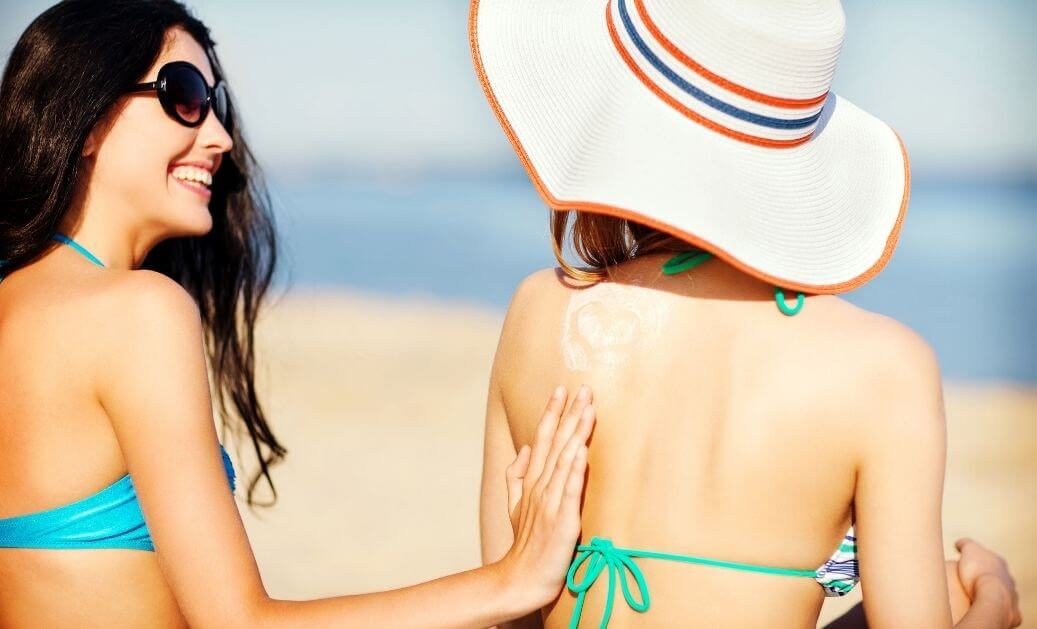 The simple act of putting sunscreen on every day is all it takes to protect you from some of the most common cancers in the world. That miniscule layer of sunscreen can make all the difference between younger-looking, healthy skin and aging, damaged skin, which is why it's so important that you understand how you can best protect yourself and your loved ones. Knowledge is power, and more than anything we want you to have the power of preventative skincare. That's why we're answering the top 5 frequently asked questions about sunscreen.
WHAT SHOULD I LOOK FOR IN SUNSCREEN?
Don't pick a sunscreen purely because of its SPF (although it's recommended that you use sunscreen with an SPF of 30 or higher); what you should be looking for is a broad-spectrum sunscreen. A broad-spectrum sunscreen blocks the two kinds of UV Rays that can harm your skin: UVA and UVB. These UV Rays don't just cause skin cancer, they can also accelerate aging in the skin, leading to wrinkles and hyperpigmentation.
HOW CLOSELY SHOULD I FOLLOW THE EXPIRATION DATE?
Like most skincare products, sunscreens actually have an expiration date. Most sunscreens have a shelf-life of around 2-3 years, so make sure to toss years-old sunscreen since it won't work as well. If the sunscreen has changed color or consistency, it's definitely time to throw it out.
HOW OFTEN SHOULD I WEAR SUNSCREEN?
You might think it's healthy enough to wear sunscreen only on beach days, but most dermatologists actually recommend wearing sunscreen any time you're spending time outside. UV Rays are most powerful from 10am to 2pm, so it's essential that you protect your skin if you're outside on those hours. Having trouble deciding on how much to put on? One guideline you can use is using about the amount of a shot glass, or around two tablespoons of sunscreen; of course, this will all depend on how big or small you are.
BUT I DON'T HAVE TO WEAR SUNSCREEN IN THE WINTER, RIGHT?
Again, skin protection should never be seasonal. While you might think it's only important during the summer months, cloudy winter skies can still let considerable amounts of UV Rays pass through them.
…EVEN IN THE SNOW?
Surprisingly, sunscreen is more than important than ever when it's snowing. Almost 80% of UV Rays are reflected by snow, so during your chilly winter holidays and ski trips you're actually getting almost double the UV Rays!
ICLS is led by one of the leading skin cancer experts in North America, Dr. Sheetal Sapra; it's why we strongly believe that the best way to achieve youthful, healthy skin is by proactively protecting the skin. You can find Dr. Sapra's sunscreen recommendations on our Skin Store. For a chance to work with highly skilled medical professionals and renowned dermatologists like Dr. Sapra, contact ICLS for a consultation.