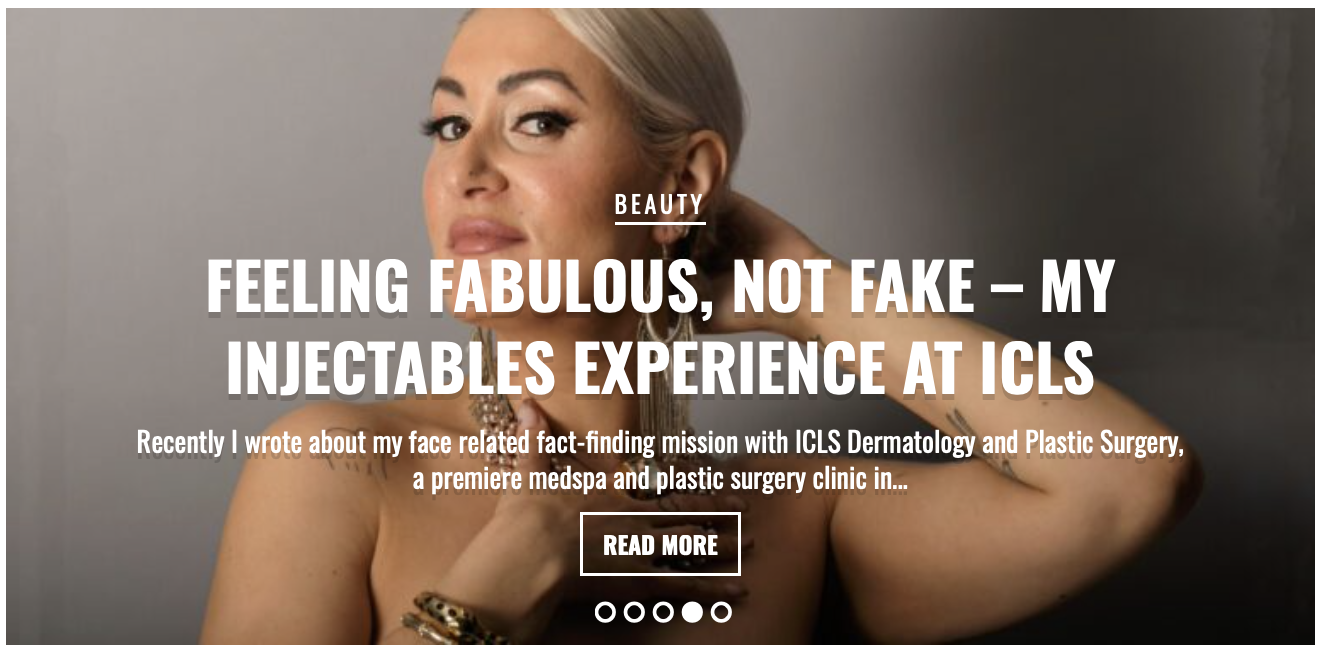 Originally published in Addicted Magazine.
Recently I wrote about my face related fact-finding mission with ICLS Dermatology and Plastic Surgery, a premiere medspa and plastic surgery clinic in Oakville, Ontario.  Since Zoom meetings were now a permanent part of life, and with the added wrinkle (see what I did there) of masks coming off, I was focused on what I perceived to be my "aging face" more than ever.
As I described in my first article, my first consultation with Nurse Practitioner Kelli Mraud from ICLS was virtual.  Along with learning about the various treatment options ICLS had to offer, I learned that general phenomena of facial aging tend to fall into one of three distinct categories: "Sinker", "Sagger", or "Wrinkler".  A "Sinker" is identified by volume loss, leading to a more sunken in look, especially around the temples, the middle of the face, and below the cheekbones, due to fat loss from aging or even weight loss.  A "Sagger" will experience loss of skin elasticity due to the breakdown of collagen and elastin, leaving gravity to do its worst.  A "Wrinkler" will have specific areas of the face where repetitive, small movements, such as squinting or frowning, will lead to fine to deepening lines, or wrinkles, forming in the skin.  Each of these aging types had their own types of treatment to tackle them.
As it turned out, I existed between the worlds of sagging and wrinkling, and some injectables were just what the nurse ordered.  So it was time for me to make my way to Oakville, to meet Kelli and the team from ICLS in the flesh.
For full article click here.