Sebaceous Gland Hyperplasia

Concern
Sebaceous Gland Hyperplasia (SGH) is a term used to describe enlarged sebaceous glands seen on the forehead or cheeks of the middle-aged and older individuals. SGH appears as small shiny bumps up to 3mm in diameter.  They sometimes look like little doughnuts – a circle with a hole in the middle. SGH occurs when the sebaceous glands become enlarged with trapped sebum (a mixture of fats and cell debris).
Treatment of SGH is not medically needed. Patients may elect removal for cosmetic reasons. Historically they have been treated with electrocautery, while larger ones may require a shave technique removal. Recently we have added a new treatment option called CellFX Nano-Pulse Stimulation™ (NPS™) that is showing positive results in treating SGH, among other skin lesions. It uses Nano-Pulse Stimulation™ energy pulses to reach lesions leaving the surrounding skin unharmed. 
There is no way to prevent sebaceous gland hyperplasia, but patients can reduce their risk of reoccurrence by washing their face with a Zoe Bliss Brush and using a cleanser that has Salicylic Acid.  Using a retinol can also help your patient's sebaceous glands from clogging up. These products can be found on The Skin Store.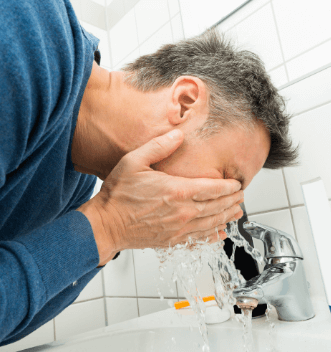 Before and After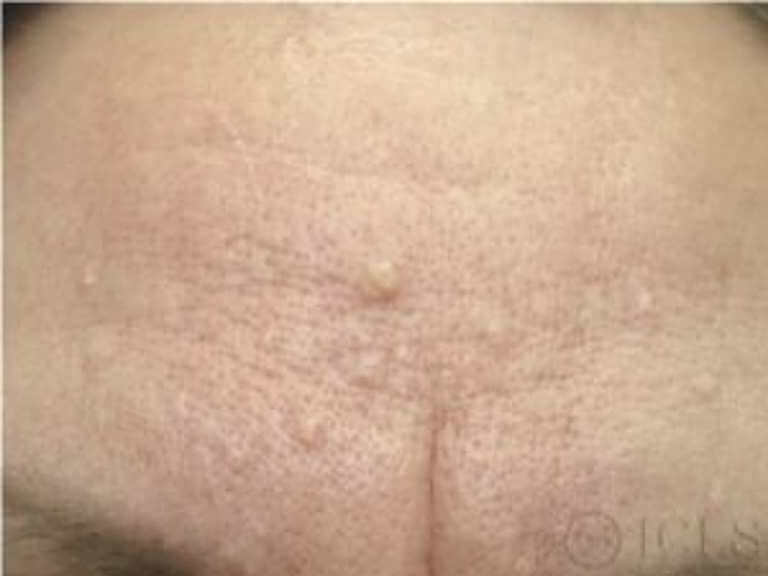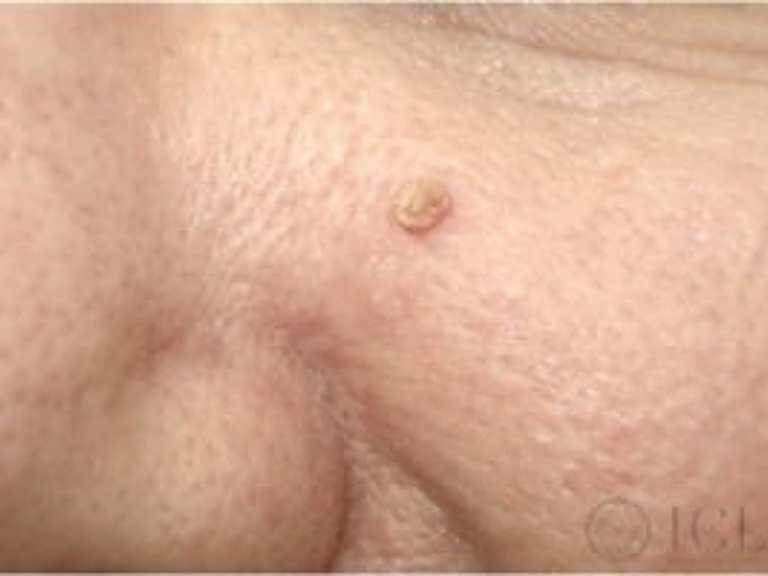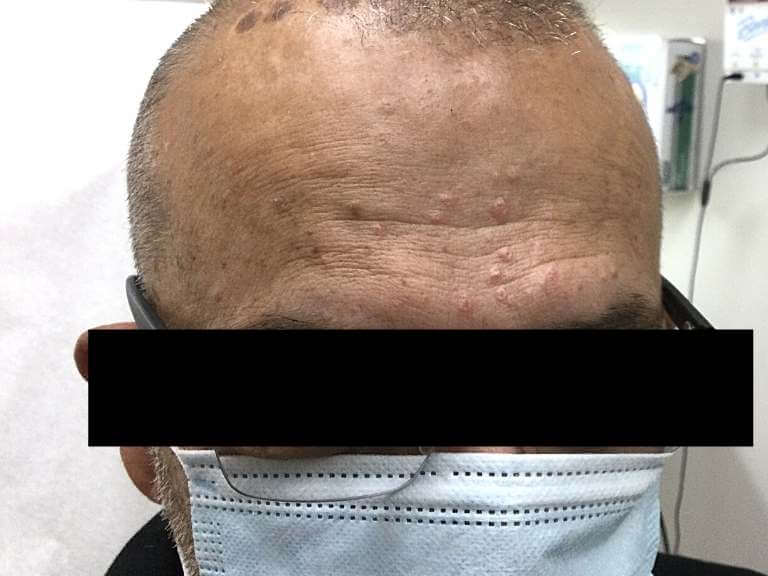 Photos are for educational purposes only.
Frequently Asked Questions
Am I at risk of getting SGH?

Individuals with fair skin, especially those who have had lots of sun exposure, are more likely to get Sebaceous Gland Hyperplasia (SGH). There is also a genetic component if there is a family history of it. There is no way to prevent SGH, but patients can reduce their risk of re-occurrence.