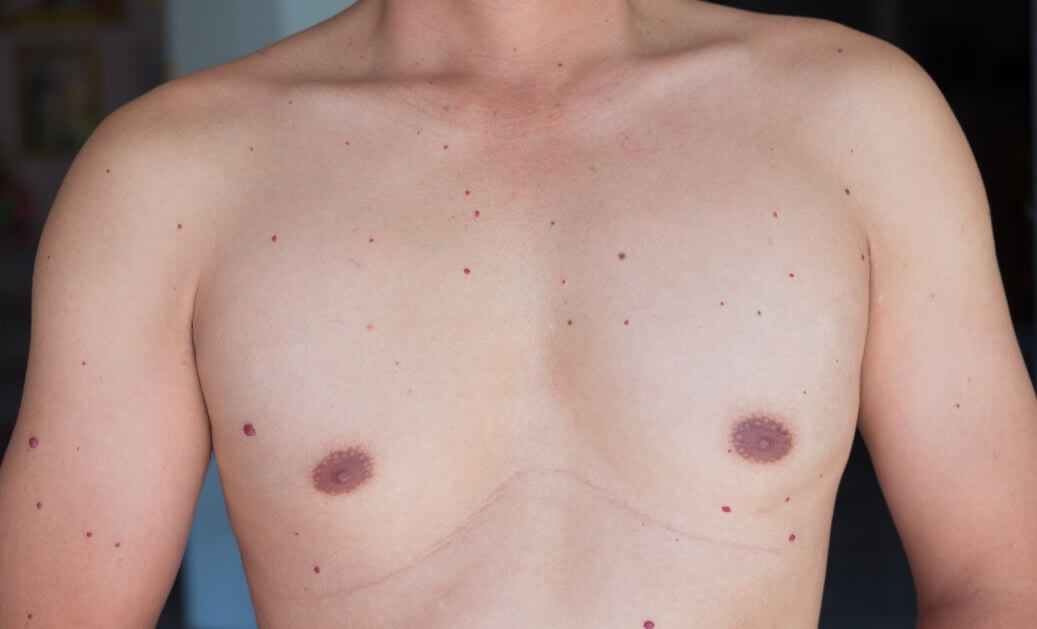 If you could spot signs of cancer just by looking, wouldn't you do everything in your power to protect yourself? At ICLS, we're passionate about informing our patients about how to prevent skin cancer. We don't mean to scare you, but we want you to understand why it's so important to perform a simple monthly check for skin cancers like melanoma. In the latest installment from our series, Skincare 101, we're going to teach you just how easy it is to protect yourself from the most common type of cancer there is.
THE FIVE STEPS
For once, spending a long time in front of a mirror can save your life. That's because if it's caught early enough, skin cancer is almost always treatable. Although it's tempting to wait until a "suspicious" mole appears, you really should be performing a self-exam every month. With just five easy steps we can teach you how to check yourself for skin cancer:
In a well-lit room, check the front of your body in front of a large mirror. Do the same for your face, neck, shoulders, arms, chest, abdomen, thighs, and lower legs.
Turn sideways and raise your arms so that you can examine your left and right side. Don't neglect the underarms.
Get a handheld mirror and use the reflection to check your upper and lower back, neck, scalp, and the back of your thighs and your calves.
Now you can check your forearms, palms, the backs of your hands, your fingernails, and the space between your fingers.
Don't forget to check the top of your feet, soles, toenails, toes, and the space between your toes.
Of course, this is more than an exercise in gazing lovingly at your body—let's find out what you're supposed to be looking for.
LET'S RELEARN THE ABCS
Yes, it's really as easy as ABC. By following this basic mnemonic, you can determine whether that mole is a potential risk, or just an eyesore.
A – The mole is ASYMETRICAL, one half of the mole is different from the other
B – The BORDERS are jagged and irregular
C – The COLOUR is not uniform, usually a patchwork of white, brown, black, blue, grey, or red
D – The DIAMETER is bigger than a quarter, about 6mm
E – The mole EVOLVES, meaning it changes size, color, shape, or starts to itch or bleed
Do any of these criteria apply to a mole you've found? Then you need to contact your physician or dermatologist immediately so that they can determine if the mole is indeed cancerous and offer a treatment. ICLS is led by dermatologist Dr. Sheetal Sapra, one of the world's most renowned authorities on skin cancer and an advocate for skin cancer preventative care. ICLS also offers early cancer detection technology like the Fotofinder for mole mapping. For a chance to be treated by a foremost expert on skincare and skin cancer, contact ICLS now for a consultation.