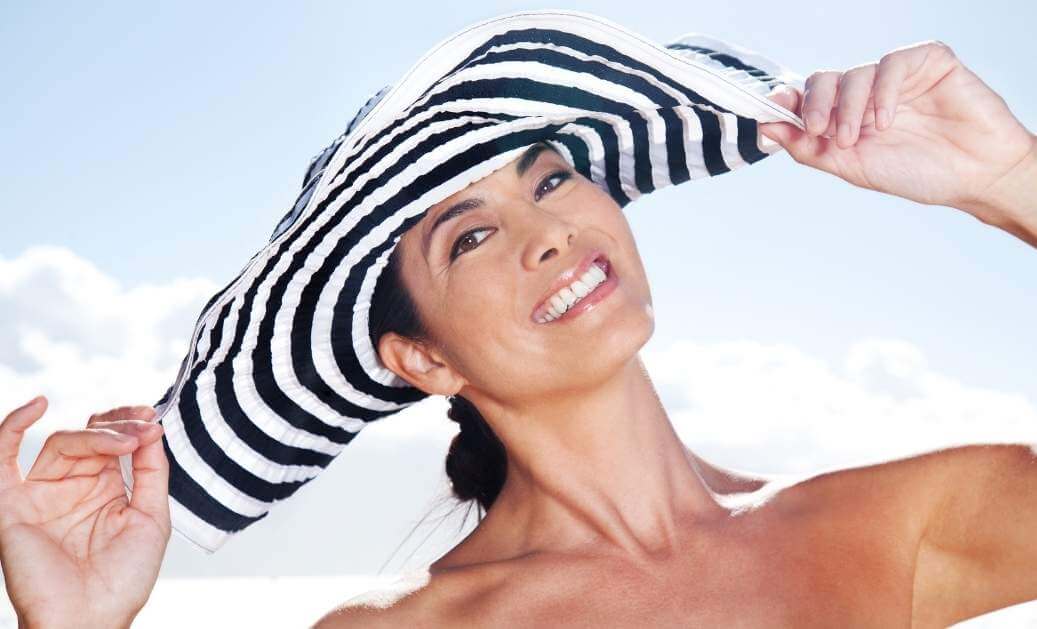 There is a growing awareness now that a dappled complexion can be more aging than wrinkles. Those pesky flat brown or grayish spots can be found on the sun-exposed areas of the skin and are a result of excess melanin and pigment. For those of us that basked in the sun when we were younger we are now paying the price – sun damage.
People of all walks of life can find an increasing number of spots on their face, hands, chest and upper back all thanks to aging, sun exposure and even pollution! Luckily, new breakthrough products and in-office procedures can not only fade spots but also help prevent them from forming.
We've made advances in skincare besides hydroquinone, a strong bleaching agent that could break apart the melanin. We can recommend alternatives that are less harmful with additional anti-aging properties and lasers to get the job done. Dr. Sapra recommends products with Vitamin C for brightening, peptides to send signals to regenerate skin cell functions, retinol to reduce melanin synthesis and inhibitors of tyrosinase in skincare products.
Suggested products include SkinMedica® Vitamin C+E Complex is a unique antioxidant anti-aging treatment cream with 15% active Vitamin C and 1% Vitamin E. You can expect this product to give you a significant glow. Vivier C E Peptides formulation that promotes collagen production and skin tightening by neutralizing free radicals and reducing oxidative stress. QYKSonic Bliss ($160) is a great way to remove old, dead skin cells so your important products get where they need to be. SkinCeuticals Physical Fusion 50 SPF protects your skin with an added bonus of tint for a wonderful base for any morning regime.
The best way to kiss your brown spots good-bye is ultimately with spot removal lasers. It's best to consult with one of our specialized nurses to distinguish your best course of treatment. These lasers include:
Fraxel®, a light energy that stimulates your skin's collagen, rejuvenating skin cells below the surface and treats visible photo aging, wrinkles, scarring and age spots.
Intense Pulsed Light (IPL) or cleverly termed Fotofacials. A layer of gel is applied to the skin, before a light is emitted from the hand piece to dramatically improve the overall texture and tone of your skin.
Enlighten™ Laser, removes stubborn discoloration and unwanted tattoos.
Tell your signs of aging to 'shake it off' and inquire about the formulations and technologies that Skin Spa by ICLS has to offer. Remember if you venture back out in the sun … those spots can reappear, so don't forget your sunscreen! Even in the winter!