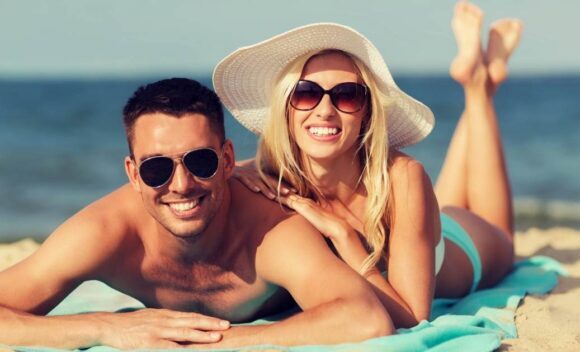 Along with eating better and exercising more, achieving a slimmer physique consistently ranks among the top of resolution lists. While these non-surgical solutions are certainly the right step to a healthier lifestyle, it can take more than a year to achieve a completely new figure via these methods. Instead, kickstart your new goals by investing in body contouring procedures.
Why Body Contouring Deserves to be Part of your New Year's Resolutions
Making important lifestyle changes can help you live life to the fullest and enjoy a healthier, more positive outlook. However, it can take months to years for these changes to make a noticeable difference in your appearance. That's plenty of time for many to become frustrated, give up their progress and return to poor habits and behaviors. Likewise, even with a dedicated diet and exercise plan, some pockets of fat can remain a problem area for patients and require surgical intervention to fully remove them. Complementing your hard work with body contouring treatments can help motivate patients to keep up their hard work and continue making life-changing decisions that improve their overall health and well-being.
Another reason to consider body sculpting procedures during the winter? Surgical recovery is easier during the winter than during the summer. Most social activities during the early months of a year take place indoors, meaning recovery isn't compromised by sun exposure or outdoor activities. If your New Year's resolution to lose weight and tone your body is in preparation for an exotic summer getaway, proactive body contouring surgery when its still cold outside ensures you'll be completely healed before your trip.
What are my choices?
Innovation in plastic surgery has led to the development of a wide array of body contouring options that patients can select from. In addition to the traditional abdominoplasty and mommy makeovers, patients can target their arms, legs, buttocks and more with specific treatments tailored to minimize recovery and maximize results.
At ICLS, our Oakville plastic surgeon works closely with patients during the consultation process to identify which areas cause the most cosmetic concern. From there, Dr. Khanna helps patients identify plastic surgery solutions that leave them with the figure they've been looking for. Some of our most popular options include:
Arm Lift
Tired of "bat wings"? This form of skin laxity is the source of self-consciousness for many patients, regardless of how many curls and dips you complete at the gym. To help reveal toned biceps and triceps, arm lifts (also called brachioplasty) remove excess skin and fatty deposits from the upper arm.
Liposuction
Perhaps one of the most popular and well-known body contouring procedures, liposuction removes fatty deposits and pockets to smooth the figure and skin. Liposuction is unique in that the procedure can be completed almost anywhere on the body; the abdomen, back, buttocks, love handles, thighs and chin are the top requested areas for liposuction. As the instrument used for treatment is fairly small, this treatment leaves almost no scars and requires just a few weeks recovery.
Fat Transfer
In some instances, unwanted fat from one part of the body can be used to add volume to another part. Autologous Fat Transplantation, or fat grafting, allows patients to take excess fat cells from the abdomen, buttocks or thighs and inject them into the breast, buttocks or face. In recent years, this procedure has become among the most popular options for individuals looking for a more natural approach to body augmentation and sculpting.
Non-Surgical Body Contouring
For patients who prefer a non-surgical solution to a sculpted appearance, non-surgical body contouring procedures can also be used to improve confidence and appearance. Options like CoolSculpting and BodyTite are great options for individuals who may have some trouble spots that don't necessarily require full surgery.
Muscle Toning
EMSculpt is a body contouring treatment that helps you achieve your dream figure by targeting muscles in problem areas like the abdomen or buttocks. Like CoolSculpting, EMSculpt is non-invasive – the entire treatment is completed without the need for incisions, ensuring ease and comfort and virtually no recovery. EMSculpt tones and builds muscle, which then can minimize persistent fat in the area. As this treatment tones the treatment area, patients get the added benefit of building muscle while conveniently helping to minimize their waistline or add some volume and roundness back to their buttocks.
Call (905) 842-2262 to schedule your consultation with our Oakville plastic surgeon and discover how body contouring can help you achieve your goals.