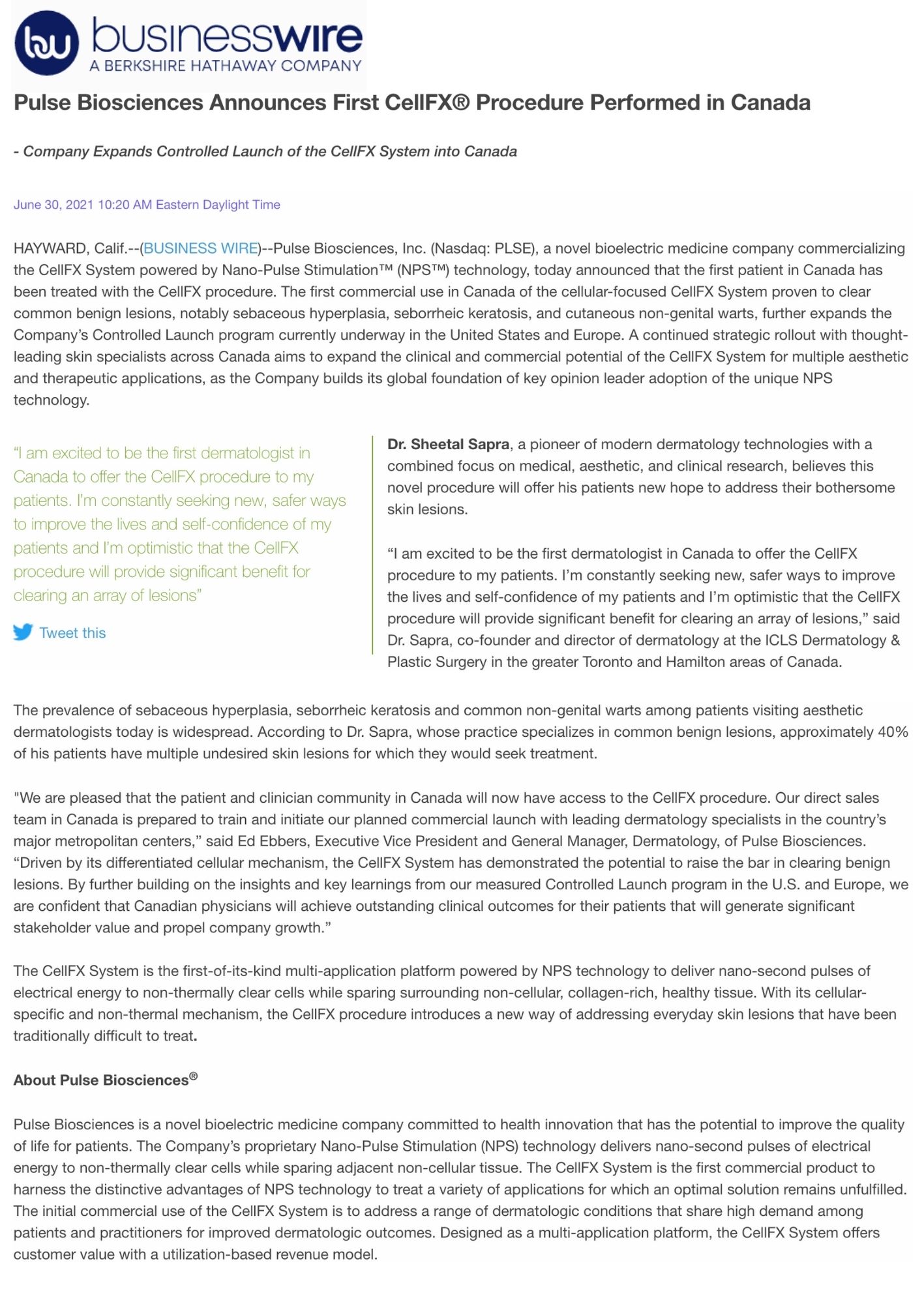 Dr. Sheetal Sapra, a pioneer of modern dermatology technologies with a combined focus on medical, aesthetic, and clinical research, believes this novel procedure will offer his patients new hope to address their bothersome skin lesions.
"I am excited to be the first dermatologist in Canada to offer the CellFX procedure to my patients. I'm constantly seeking new, safer ways to improve the lives and self-confidence of my patients and I'm optimistic that the CellFX procedure will provide significant benefit for clearing an array of lesions," said Dr. Sapra, co-founder and director of dermatology at the ICLS Dermatology & Plastic Surgery in the Greater Toronto and Hamilton areas of Canada.
The prevalence of sebaceous hyperplasia, seborrheic keratosis and common non-genital warts among patients visiting aesthetic dermatologists today is widespread. According to Dr. Sapra, whose practice specializes in common benign lesions, approximately 40% of his patients have multiple undesired skin lesions for which they would seek treatment.