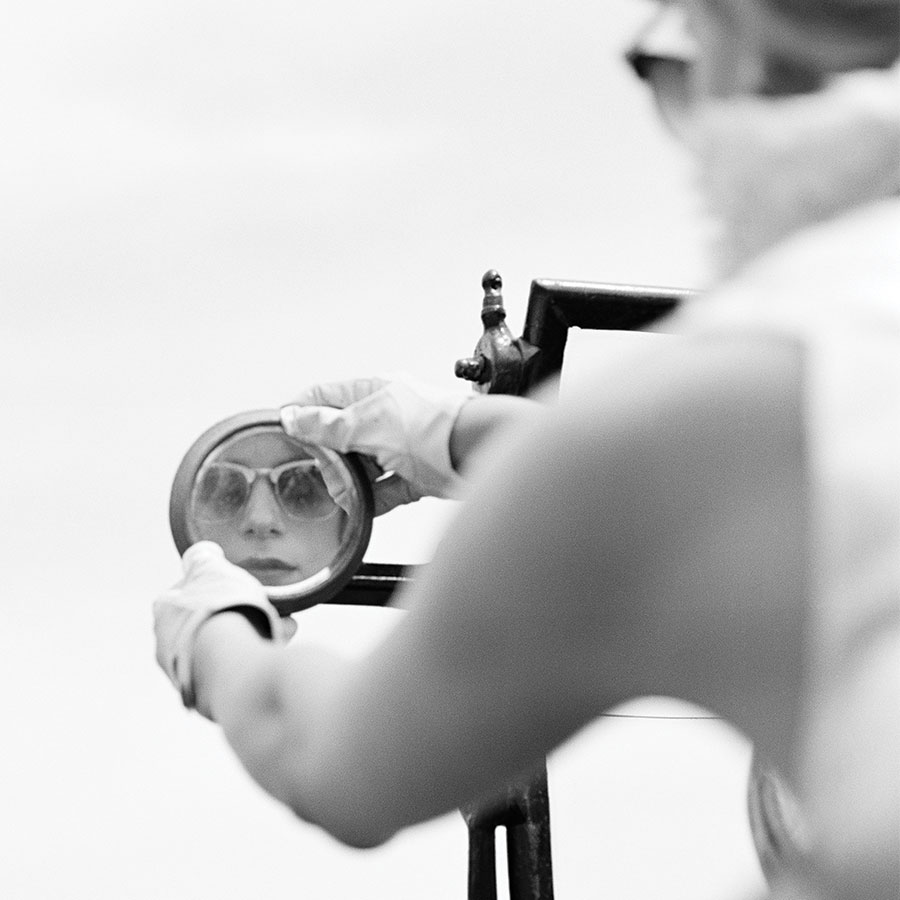 Originally published on EverythingZoomer.com.
"Much like the neck, the décolletage is a giveaway of our real age, and an oft forgotten area, when it comes to regular skin care," says Dr. Julie Khanna, as she takes me on a tour of her clinic, ICLS Dermatology & Plastic Surgery, in Oakville, Ont. As for the chest, "This is one area that can't be addressed with surgery, so our approach is always a combination, with products and procedures that improve skin quality and elasticity." 
 To treat deeper wrinkles and lines, Khanna uses diluted fillers, because the skin here is thinner than that of the face, while neurotoxins minimize vertical neck bands. 
"We also address loose skin in the face and body through non-invasive, skin-tightening technologies: Thermage, which uses radio frequency; Ultherapy, which uses ultrasound; or radio frequency combined with microneedling treatments like Profound or Fractora." 
Khanna can't help but mention a true sign of the times. "Since masks have become an important part of our daily lives, we have become hyper-aware of our own eyes because that's all we're often seeing of other people." Neurotoxins like Botox can minimize fine lines and deeper wrinkles. They can also lift the brow, making the eyes appear more awake and alert. 
One of Khanna's most popular surgical procedures in the last year is the mini neck lift, where she removes skin as well as fat from under the chin, and uses skin-tightening technologies to contour the jawline and neck. Since it's done under local anesthesia, patients recover quickly and, thanks to the pandemic, have more opportunity to do so at home.
She has also had a lot of requests to fill in hollows under the eyes, "which can be addressed with hyaluronic acid fillers. We love to use the body's own natural substances like PRP [platelet-rich plasma] or fat [via fat transfer] as filler as well."
Click here to read the full article on EverythingZoomer.com.