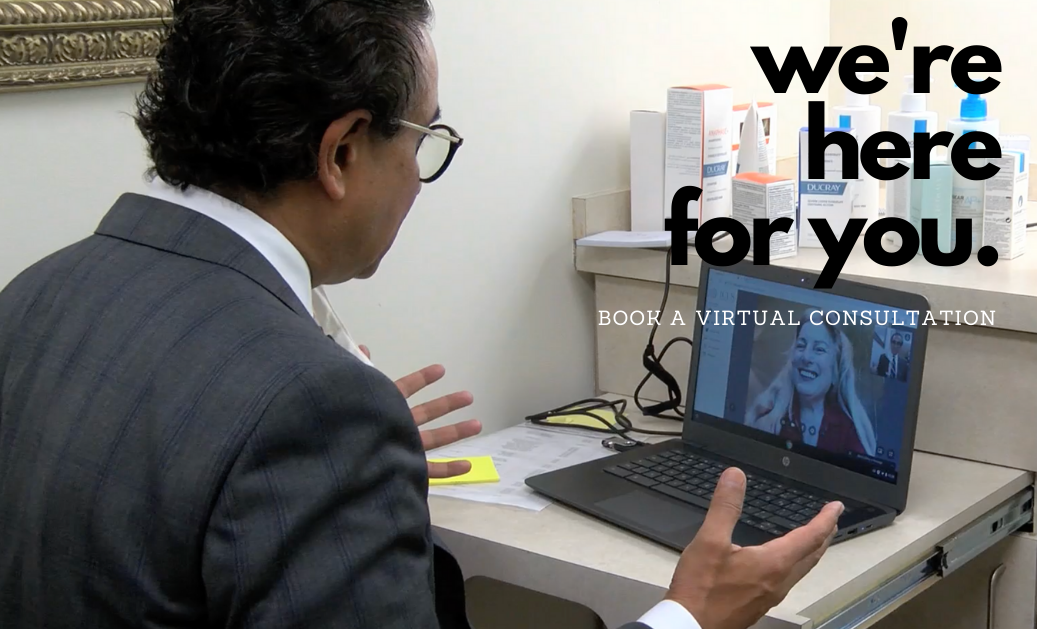 Friday's extension to Ontario's stay-at-home order is a clear call to arms for all of us to do what we can to aid in minimizing cases of Covid in this province. ICLS puts the safety of our patients and staff above everything. We continue to voluntarily update measures to protect our ICLS family including reduced number of staff on site and limiting some longer, mask-off procedures at this time.
As a reminder to our continued commitment to the safety of our staff and patients:
Consultations and follow-ups are done virtually or by phone – with the exception of some appointments designated by our Physicians
Mandatory mask use and social distancing measures remain in place
Appropriate PPE for all in-clinic treatments
Daily Screening and Monitoring of all staff members
Skin care products are available for curb side pick-up or online shopping, where you can take advantage of free shipping on orders over $100 (before HST)
Never tried a virtual appointment? Here's what a recent patient had to say:
Truly impressed at the professionalism and candid nature of my virtual appointment. Very thorough and super informative. Left session extremely hopeful that course of Rx recommended would be the right one. Dr Sapra was committed to going deeper than other providers I have seen to get to the root of the issue and this inspires confidence. Thanks ICLS for getting things off to a great start. They came highly recommended and did not disappoint!
If you have any questions about an upcoming appointment, don't hesitate to contact our team by phone or by email. As always, follow up on social media @iclsca for updates. Stay safe, stay strong and stay soapy!