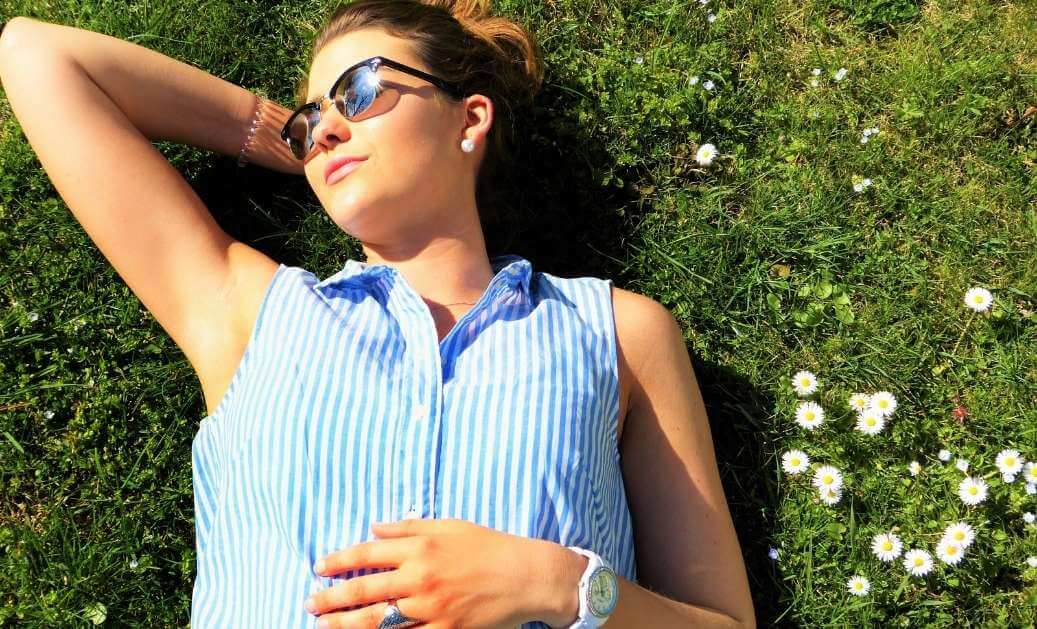 We usually have two goals for beach season – fitting in our swimsuits and filling them out. When so many of us want curves in all the right places, it makes sense that breast augmentation is the most popular plastic surgery procedure in the world. And now that beach season is near, you might be thinking that breast augmentation may your best chance to attain that bikini body you've always dreamed of.
But is breast augmentation right for you? If you think it's the key to a confident, new you (or if you're worried it might be a bust), then take a few moments to find out about the benefits of breast augmentation.
What Can Breast Augmentation Do?
Breast augmentation is a plastic surgery procedure that uses implants to help women achieve a fuller, larger chest. It's one of the most customizable plastic surgery procedures in the world – in fact with the right choices, women are able to get augmentation that fits with their lifestyle, personality and aesthetic goals.
Who Is Breast Augmentation For?
Breast augmentation is for women who want to increase the volume of their breasts and improve the look of their cleavage. Women of all shapes, sizes and ages undergo breast augmentation but because of regulations on certain implants, some women are only able to get implants after the age of 21.
Of course, breast augmentation is very safe, and many women go on to enjoy their implants for quite a long time.
There is something you should keep in mind – a breast augmentation is typically reserved for patients with good skin elasticity. If you happen to have substantial sagging in the breast, an implant may make it worse. Of course that doesn't mean that women with some breast droop can't get an implant, it just means that they may have to pair their breast augmentation with a breast lift.
Va-Va-Voom or Natural Volume?
As we've mentioned before, breast augmentation is highly customizable. You and your surgeon will be able to decide where the implant goes, what incisions are used to insert the implant and what kinds of implants you use.
There are two main options for implant placement: above and below the pectoral (chest) muscle. Some surgeons believe that placing implants under the muscle creates more natural-looking results, while others believe that placing implants above the muscle leads to more dramatic results.
With incisions, many patients believe discretion is the name of the game. Incisions around the areola allow patients to hide scarring, but an incision hidden under the breast fold allows for an easier surgery and less complications.
What Are My Implant Options for Breast Augmentation?
Are you dreaming of a voluptuous bikini body? Or do you want a more modest change? These are the questions you need to ask yourself before you can choose the right implant.
Implants come in different sizes, shapes, fillings and even textures. The two main fillings, saline and silicone, have their different merits. While saline is historically more widely known and very customizable, cohesive silicone gel implants (often referred to as the "gummy bear" implant) are known for their incredibly natural looking and feeling results.
And when it comes to shapes, some women want teardrop shaped implants because they look more like a natural breast, while some women want to improve the definition in their upper cleavage and opt for a round implant.
And finally – there's the matter of size. How full do you want the implants to be? What diameter will fit on your chest? How far do you want your implants to project from the chest? These are the little details you need to work out with your surgeon to find the right results.
When Will My Results Appear?
Breast augmentation is an outpatient procedure, so you'll be able to go home on the very same day as your surgery. However, your implants will need some time to "settle" into the breast. You will also experience some swelling after your surgery. These side effects will take around 6 months to dissipate with your true, final result being at one year after surgery.
If you start your journey in winter you will be able to enjoy your full breast augmentation results by summertime. Of course, take your time, do some research and make an appointment with a board-certified plastic surgeon. Working with an experienced plastic surgeon is the key to achieving amazing results and finding someone who will take the time to explain the procedure and walk you through every step will make your experience that much better.
One such cosmetic surgeon is ICLS's, Dr. Julie Khanna. She's more than happy to go over what your breast augmentation experience may be like – all you have to do is contact ICLS's office in Oakville and make an appointment.