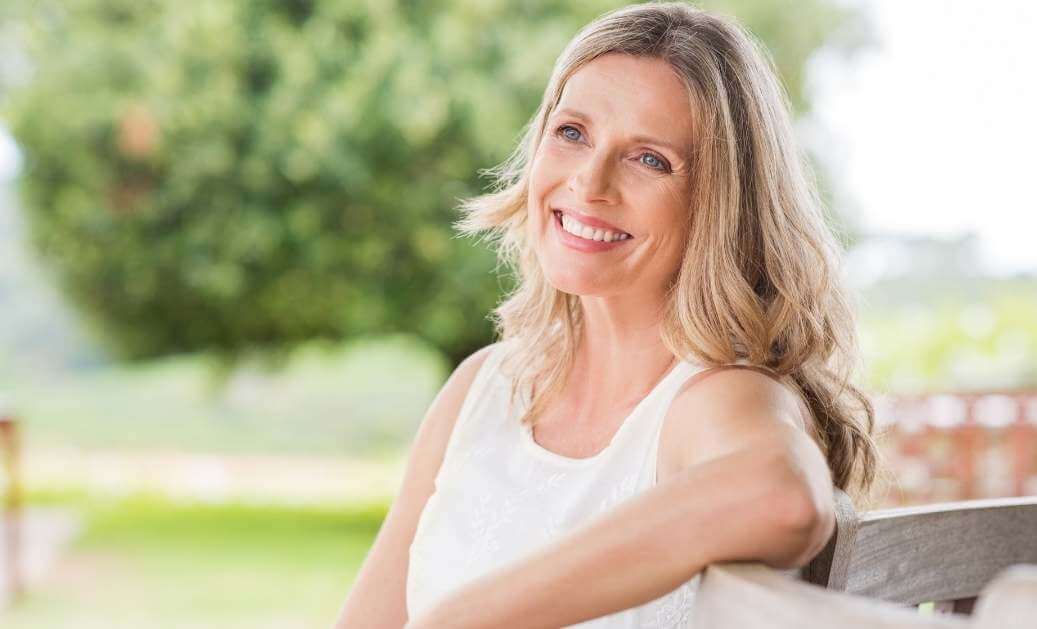 There's always another fish in the sea, but diving back into the dating pool can be intimidating after a lifetime in a committed relationship. Many baby boomers are finding themselves newly single and are turning to plastic surgery to give themselves the confidence to find love again.
According to the American Society of Plastic Surgeons, more patients over 55 are seeking cosmetic procedures than ever before, matching the near 50 million baby boomers hitting dating websites. The study revealed that the age group accounted for nearly half of all blepharoplasties and two-thirds of all facelifts.
Major surgery isn't the only thing this group is pursuing. The same study showed that people from this age group also sought nearly 50,000 more cosmetic procedures in 2018 compared to 2017, with noticeable increases in minor procedures like liposuction, Botox®, and dermal fillers. If you're getting ready to get back in the dating game, consider the ways these popular procedures can help you more confident. In Oakville, the specialists at ICLS are unique trained to adapt these minimally invasive treatments to every patient. Call today to explore your options!
Smooth Lines with Botox
Today, Botox treatment is synonymous with anti-aging and facial rejuvenation. To help reverse signs of aging, the procedure uses an extremely refined form of the botulinum toxin to freeze the facial muscles temporarily. As the muscles relax, wrinkles on the skin's surface also relax – leaving patients with smooth, younger looking skin. Given how minimally invasive and discreet the procedure is, recent years have seen seen Botox grow in popularity among older men as well as women.
Use Dermal Fillers to Add Volume
Not all wrinkles can be blamed on muscle laxity. Decreased collagen production and poor skin elasticity combined with years of environmental damage can take a toll on skin texture. This combination of factors can ultimately lead to the development of wrinkles across a person's face – a tell tale sign of getting older. At ICLS, many of our older patients choose to fight these common side effects of aging by opting for injectable dermal fillers. Treatments like Juvéderm®and Voluma® use naturally occurring hyaluronic acid to bolster volume throughout the face while helping skin cells retain moisture.
Much like Botox, treatment and results are highly discreet – many patients visit our Oakville specialists for treatment during their lunch break and return to work immediately following their visit. Furthermore, variety within dermal filler brands means that the treatment can be tailored to discreetly address volume loss in nearly all parts of the face. While patients won't lose 20 years off their appearance, their facial features will look more youthful.
Tighten and Re-contour with Liposuction
Not all baby boomers are sticking to traditional non-invasive treatments. For some, entering the dating scene for the first time in decades is enough motivation to finally invest in more extensive rejuvenation. Liposuction has quickly become a go-to procedure for many in this scenario, for a several reasons. The procedure can be adapted to remove stubborn fat cells from the face – particularly below the chin.
This treatment technique is much less invasive compared to other traditional plastic surgeries – making it an ideal body contouring option for patients who are less inclined to go through lengthy surgery and recovery. Minimal incisions mean minimal recovery.
For baby boomers ready to get up and go, the treatment can be easily integrated as part of a larger plastic surgery strategy. The procedure also offers lasting results – by physically removing fat, patients can maintain their results for years after their initial treatment.
Whether you're just sticking your toe into the dating pool or are looking to make a splash, the experts at ICLS are here to help. Call 905-842-2262 to schedule a consultation with our experts and get the confidence you need to get back out there.