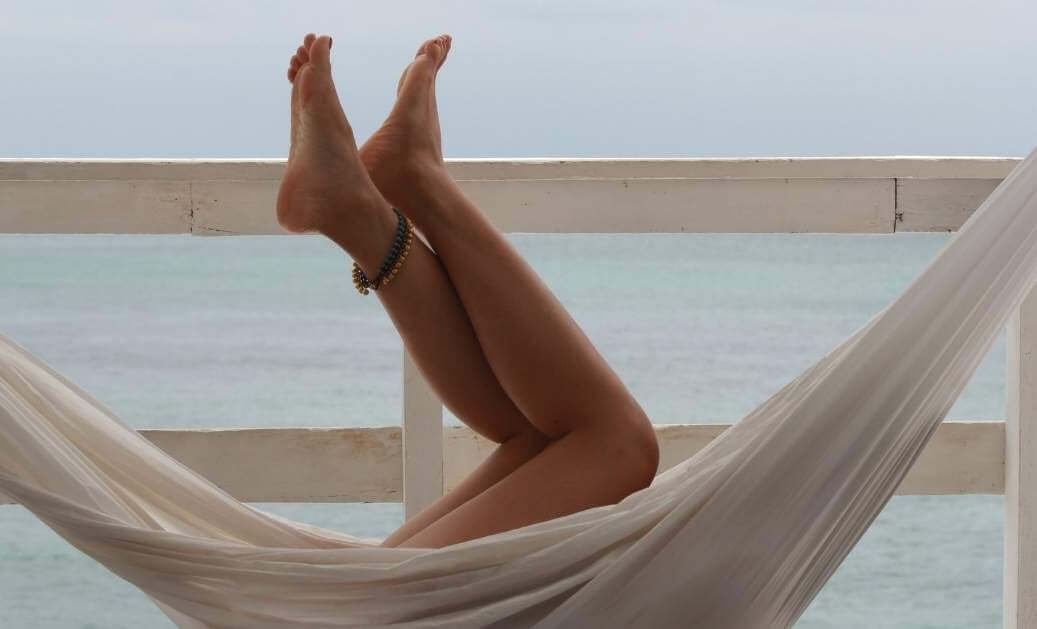 Feeling a bit fuzzy? You're not alone. Men and women, regardless of their ages, find removing their excess body hair to be an unfortunate yet necessary chore. Thanks to laser hair removal, smooth skin is easier than ever. As with any other procedure, the trick to achieving lasting results goes beyond the actual treatment. Check out these simple tips from our Oakville to maximize your results from laser hair removal.
Think Long-Term
Without a doubt, laser hair removal is an excellent method for reducing hair growth from nearly anywhere on your body. However, a single treatment session isn't a permanent hair removal solution. Best results are achieved only when a patient commits to multiple treatment sessions that are timed to your body's natural hair growth phases.
To achieve silky smooth skin for the long run, our specialist typically recommends that our patients plan on undergoing at least three to four treatment sessions with three to four weeks in between each appointment. For even longer-lasting results, we also recommend that you schedule annual touch-up treatments. These future sessions are often much shorter than your initial treatment and help keep potential hair growth at bay.
Choose the Right Laser
If you've been considering laser hair removal for a long time, you're probably aware that skin tone and hair color can greatly impact the success of laser hair removal. While this was certainly true a decade ago, innovation in laser technology has opened the door to a new generation of laser treatments. With advanced technology, more patients than ever before are now eligible for laser hair removal. However, choosing the right laser for your skin and goals can still be a challenge.
During your consultation for laser hair removal, Dr. Sapra will evaluate your skin tone and hair color to recommend the right type of laser for you. As one of Ontario's leading plastic surgery centres, our practice features some of the most advanced technologies available. Our patients can receive treatment with either the GentleMax or LightSheer Duet laser systems – effective on all skin tones.
Stay Natural
With spring right around the corner, it's understandable that many of our patients are looking for ways to get a natural-looking glow after a long winter. However, if you're considering laser hair removal, tanning or sunbathing on a tropical beach is the last thing you'll want to do.
To remove hair, the lasers specifically target the pigmentation of each hair within the follicle. Darkening your skin tone or bleaching your hair can make it more difficult for even the most advanced lasers to effectively target the follicles. Furthermore, sunburn or skin damage caused by the sun's (or tanning bed's) UV rays can increase the risk of skin damage or burns during the procedure. To avoid these adverse effects, we recommend patients play it safe by avoiding tanning beds for at least six weeks before their procedure and wear lots of sunscreen if you plan on spending the day outside.
Preparing for Treatment
Patients can also take steps during the weeks before their procedure to ensure their laser hair removal is as successful as possible. Starting a few weeks before your appointment, we recommend that patients stop plucking or waxing the target treatment area – this removes the follicles, which are necessary for the laser hair removal to work effectively. Shaving is okay and encouraged. We typically request that patients shave the treatment area one to three days before their session. Finally, we recommend patients avoid heavy lotions and perfumes on the day of treatment.
Get Smooth Skin Starting Today
It's time to ditch your razor and put down your tweezers. With laser hair removal, it's easy for men and women to get rid of unwanted hair and enjoy long-lasting smooth skin. To learn more about the benefits of this treatment, call 905-842-2262 or schedule your consultation with our Oakville laser specialists today!