Acne

Concern
Acne is a common skin condition that affects men and women of all ages. The main cause of acne? Bacteria. Acne results from the obstruction and inflammation of the sebaceous glands; it affects 80% of the human population. It typically begins in adolescence with hormonal changes. However, many older individuals suffer from adult acne as a result of genetics/family history, fluctuating hormone levels, stress and environmental factors.
There are several different presentations of acne ranging from comedonal (blackheads and whiteheads), papular, pustular, and cystic acne. Oftentimes, many of these forms of acne can be present in an individual simultaneously. It commonly affects the skin on the face, chest, shoulders and back. 
Dr. Sapra's approach to acne treatment is a combination therapy that could include a recommended skin care plan, prescription medication (topical and/or oral), redness lasers like Excel V and Vbeam or Blu–U light therapy. Blu–U uses light energy to eliminate those nasty bacteria without harming your skin.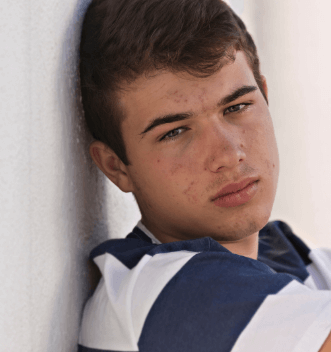 Before and After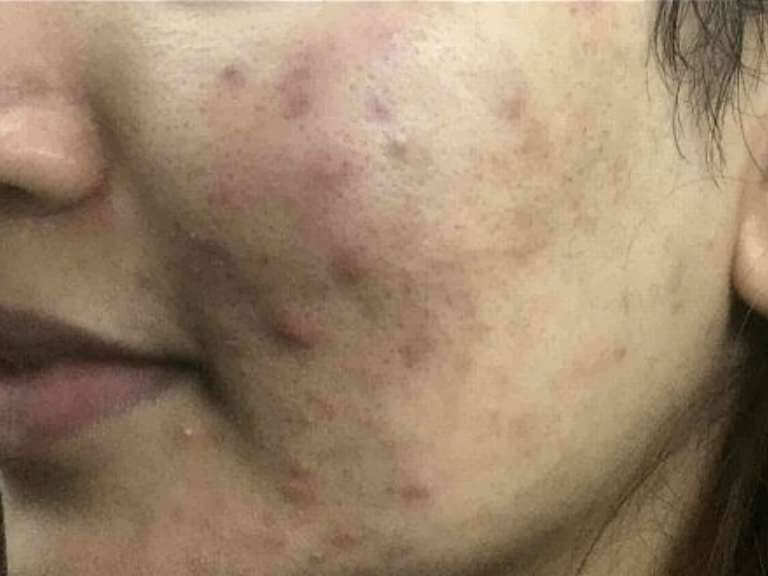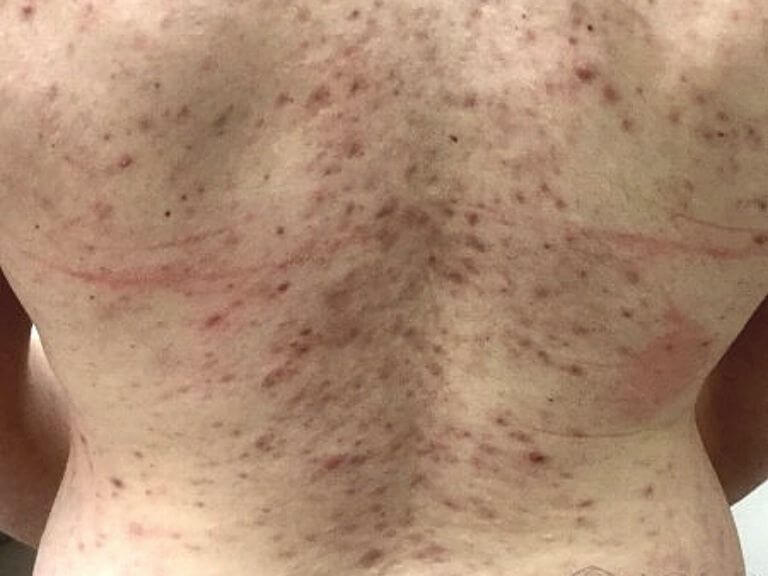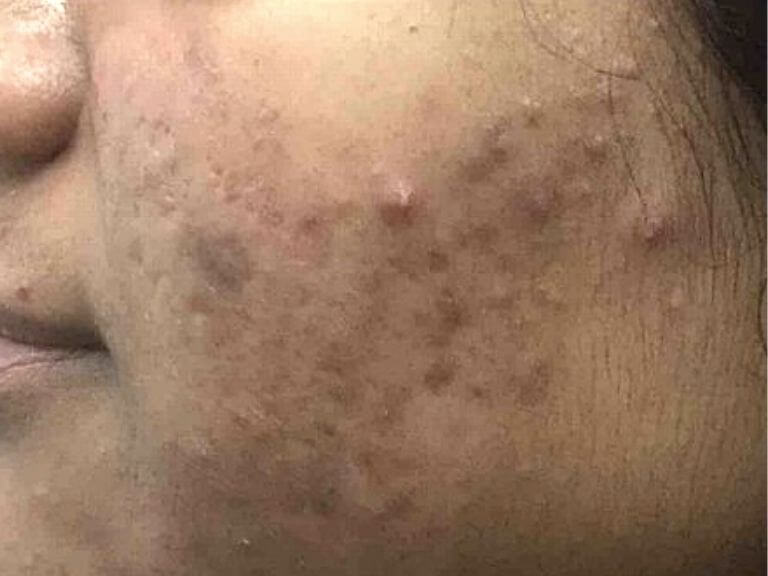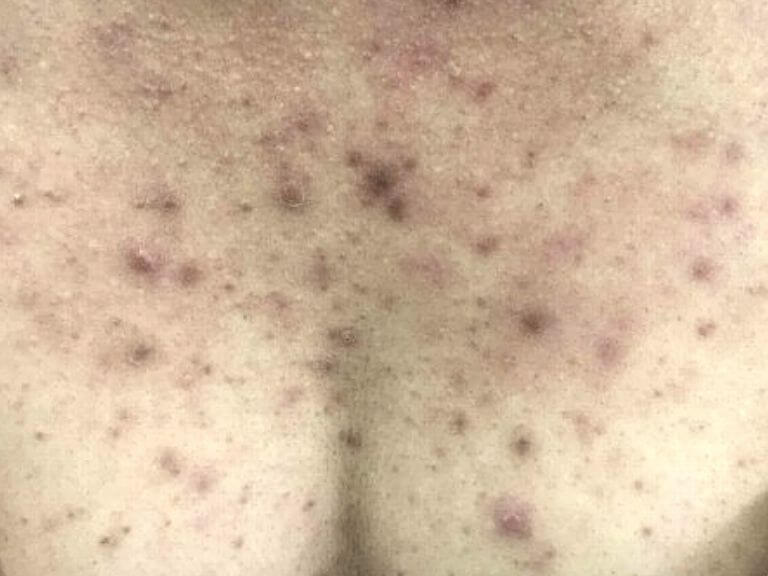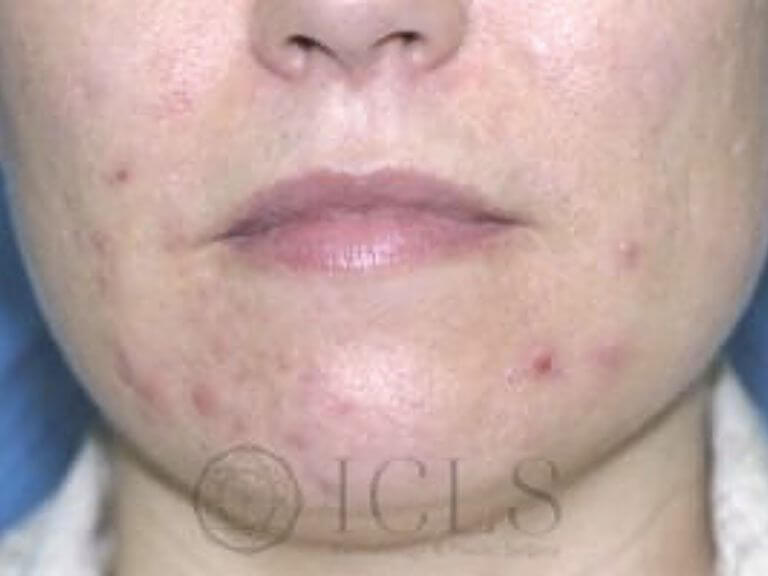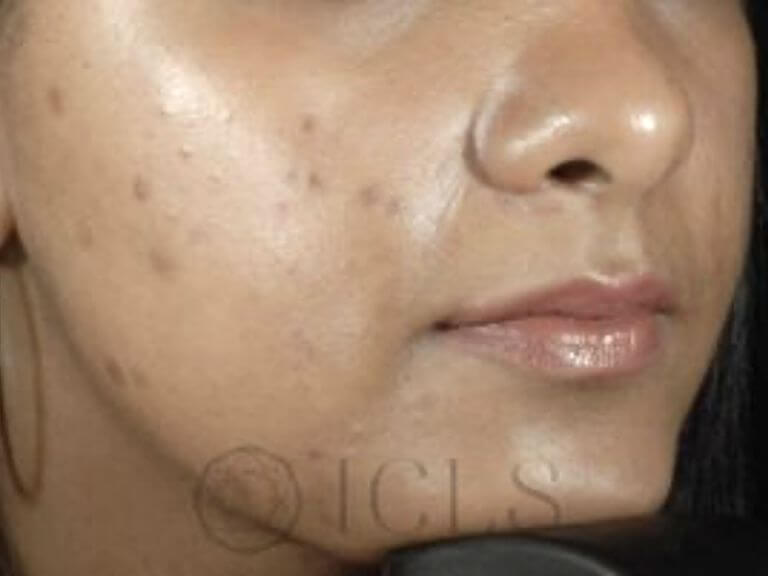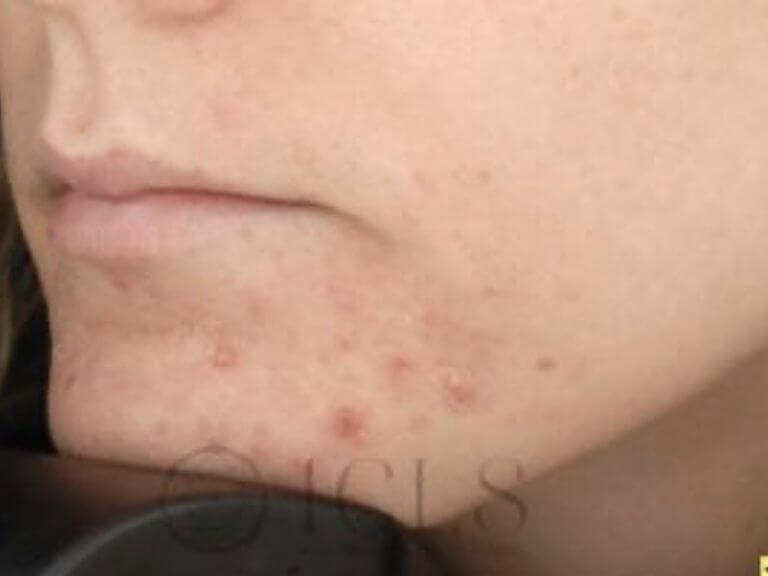 Photos are for educational purposes only.
Frequently Asked Questions
Is Accutane recommended for acne?

Many of Dr. Sapra's patients are prescribed Accutane for specific types of acne. This prescription drug has proven results with low to moderate side effects. Consult ICLS if you have questions on whether Accutane is right for you.

If I have acne, should I exfoliate?

Achieving clear skin means clearing your pores, so exfoliation is the name of the game. With exfoliation, you can scrub away dead skin while revealing the newer, fresher skin underneath. Some great treatments for exfoliation that you can try include chemical peels or microdermabrasion.

How does Blu-U Light Therapy treat acne?

The Blu–U Light uses blue light therapy to reduce acne gently and non-invasively with long-term results. The Blu–U Light is not a laser, rather, it's a type of photodynamic light treatment that uses a narrow band of light to target the bacteria that's responsible for causing breakouts, Propionibacterium Acnes. The Blu–U Light can eliminate them by targeting them with the treatment's blue light. Treatments are 30 minutes each. A series of treatments may be booked 1-2 weeks apart.

How much does Blu-U Light Therapy cost?

Prices begin at $80 per treatment, with discounts for multiple treatments offered. Contact a patient care coordinator at ICLS to find out if Blu-U Therapy is right for you.