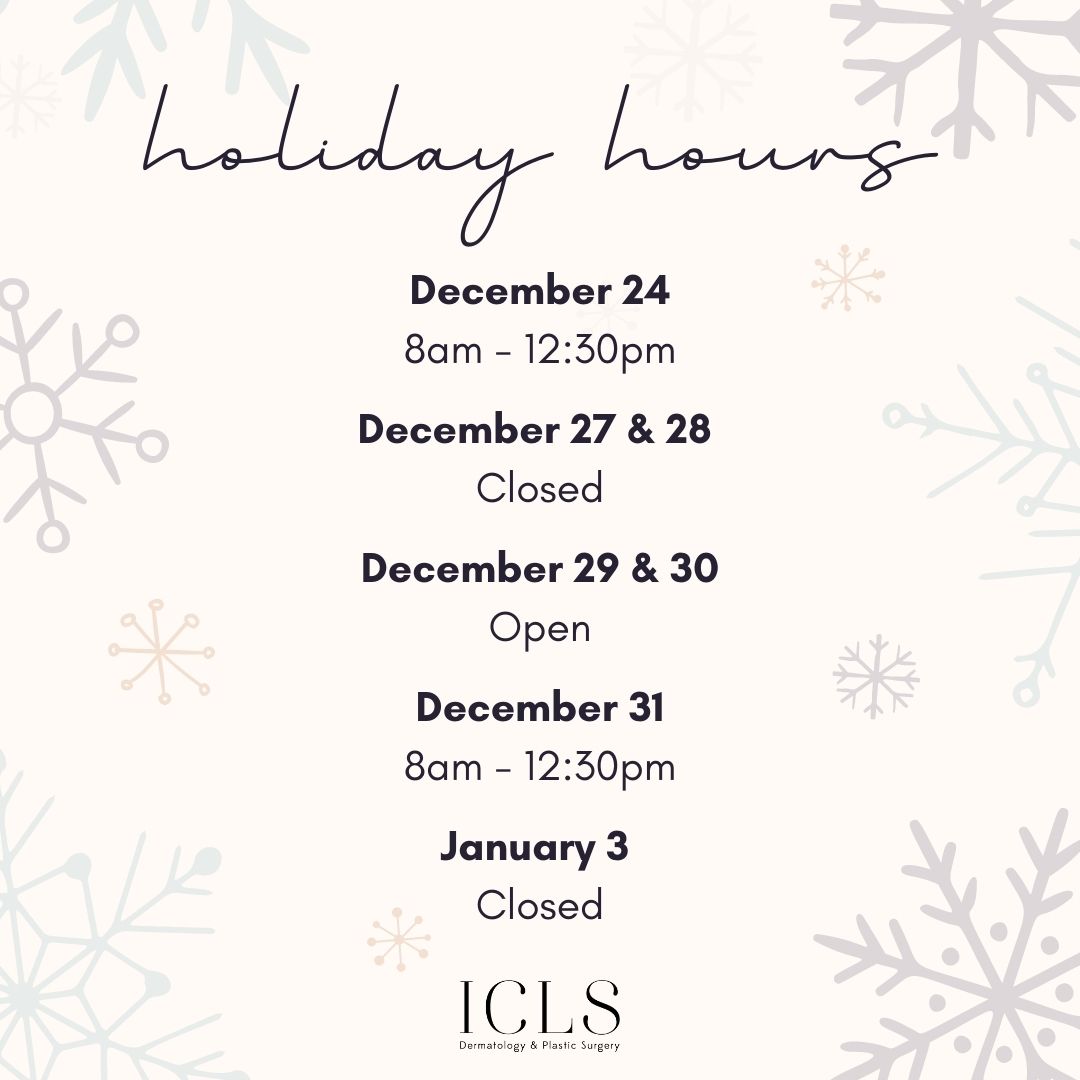 During the holidays, we will have a limited schedule to give our team members time to spend with their families. Inquiries by phone or email made after noon on December 24th will be responded to upon our return on Wednesday, December 29th.
December 24 – 8am – 12:30pm
December 27 & 28 – Closed
December 29 & 30 – Open
December 31 – 8am – 12:30pm
January 3 – Closed
The Skin Store
The Skin Store at ICLS will follow the above hours. Skincare products are available for purchase 24/7 at TheSkinStore.ca. Orders placed after noon on December 24th will be processed upon our return on December 29th. We will notify you by email when your item(s) have shipped. 
Clinic Appointments
We are scheduling consultations and some procedures over the holidays. Please contact us for scheduling details. We continue to take precautions to keep our staff and patients safe from Covid-19 with mandatory masks, screening and physical distancing. Phone and virtual consultations are available. Click here for the latest updates to our check-in procedures.
Our 25th Anniversary
It's hard to believe 2021 is coming to a close soon! Be sure to head to our Instagram channel to see how we wrap up our 25th anniversary year with stories from the people we call family – our beloved staff.
Wishing you a safe and happy new year!