Dr. Maryam Zamani
Dr. Maryam Saheb-Al-Zamani ("Dr. Zamani") is a board certified, fellowship-trained, Aesthetic Plastic Surgeon at ICLS. She has a keen interest in all areas of aesthetic plastic surgery and offers a wide variety of surgical and non-surgical treatment options to address all areas of the body. She specializes in rhinoplasty (nose surgery) and facial rejuvenation (facelift and eyelid lifts) and performs a broad spectrum of body procedures including breast surgery, abdominoplasty, liposuction, body contouring, and skin tightening.
I believe that plastic surgery can be very empowering to patients. Even small changes can help patients feel greater harmony between their inner and outer selves, allowing them to feel happier and pursue their personal, career, and relationship goals. I educate my patients about all available treatment options and help them choose a custom plan that suits their needs and helps them to actualize their individual beauty.
Alongside Dr. Khanna, Dr. Zamani leads our Plastic Surgery department in a team-based approach where they work collaboratively to create a tailor-made solution for every patient. This combined expertise provides patients with a superior experience before, during and after surgery. 
Dr. Zamani is dedicated to delivering advanced, effective, and safe care to her patients. Her extensive training has led her across Canada and the United States. Dr. Zamani attained an Honours Bachelor of Science from University of Toronto. She then attended medical school at Washington University School of Medicine where she graduated with a combined degree in Medicine along with a Masters for research in plastic surgery. She returned to Toronto to complete her training in Plastic and Reconstructive Surgery at University of  Toronto. She gained further specialized training in aesthetic plastic surgery with a focus in cosmetic breast surgery and facial rejuvenation as an American Society of Aesthetic Plastic Surgery (ASAPS)- endorsed fellow under the guidance of Dr. James Grotting. Dr. Zamani regularly attends educational conferences to learn about new treatment options to offer her patients. She is certified by the Royal College of Physicians and Surgeons of Canada.
Outside of the operating room, Dr. Zamani appears as one half of the Sisterhood of the Scalpel, a YouTube talk show she co-hosts with ICLS Director of Plastic Surgery and fellow surgeon, Dr. Khanna. Dr. Zamani is interested in clinical research and also serves on the Next Generation Editorial board of the Aesthetic Surgery Journal.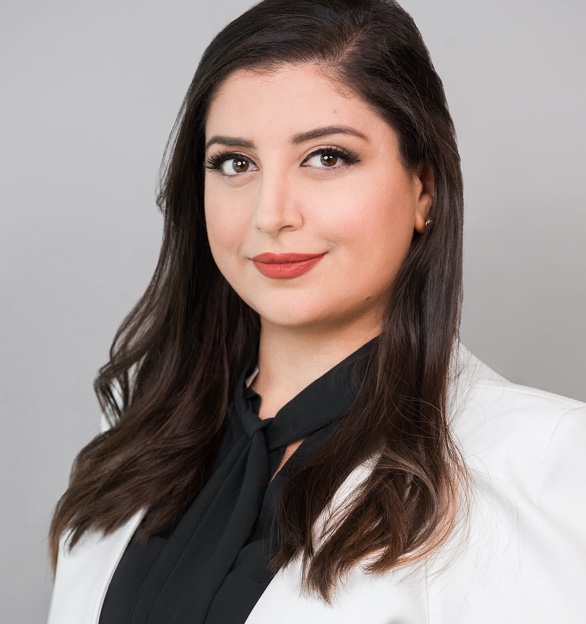 Patient Reviews
ICLS is committed to customer service. Kind, courteous and professional. Outstanding staff and doctors. I've been with them for over a decade.