At our cosmetic surgery clinic, one of our favourite parts of the surgery process is seeing the patient back at their follow-up visits to celebrate their outcome! After coming so far in this journey together, there is nothing better than taking those ever important after pictures and sitting down to compare how truly far they've come. Being a female plastic surgeon, Dr. Khanna understands that as women we have very specific concerns, but are thrilled when our expectations are exceeded!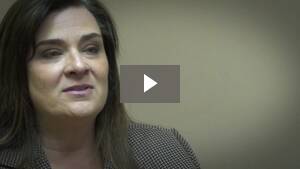 So just last week we were able to take celebrating to a whole new level when we sat down with Vicki for our final episode of "A Patient's Journey." Vicki has been kind enough to sit down with us during her consult, the day of her eyelid lift surgery and now 5 months after her procedure to discuss how the day went, what her recovery was like and how thrilled she is now with her final result.
We have had such amazing feedback from patients so far and we intend to offer our patients more of these first-hand experiences. Who better to share their experiences then real patients who have gone through the process with Dr. Khanna.